The first time Dennis the Menace went to Hawaii (over 50 years ago), as the captain announced that they were finally landing in Honolulu, Dennis shouted out "Wahoo!". The flight attendant (they were called stewardesses at that time) said, "Why yes, that's right Dennis. It is the island of Oahu."
Oahu was lots of fun. We had a hotel near Waikiki Beach, though we were surprised to find that they only had valet parking at $22/night.
We really liked Kualoa Ranch, where we took a new tour of movie sets. This tour rides in air conditioned vans, stops at more places and takes about an hour longer than the old movie set tour, so we got to see a little more, in comfort. I was quite surprised at all the movies and TV that had been filmed, and are being filmed at this site. At least two of the Jurassic Park movies, Lost, Hawaii 5-0 (less of a surprise), King Kong, Jumanji (they are filming a sequel right now; we saw some of the sets as they were tearing them down) and lots, lots more. We saw several sets for many of these, many that I recognized.
Here's a partially concealed skull from the not-yet-released new King Kong movie, Skull Island or something like that.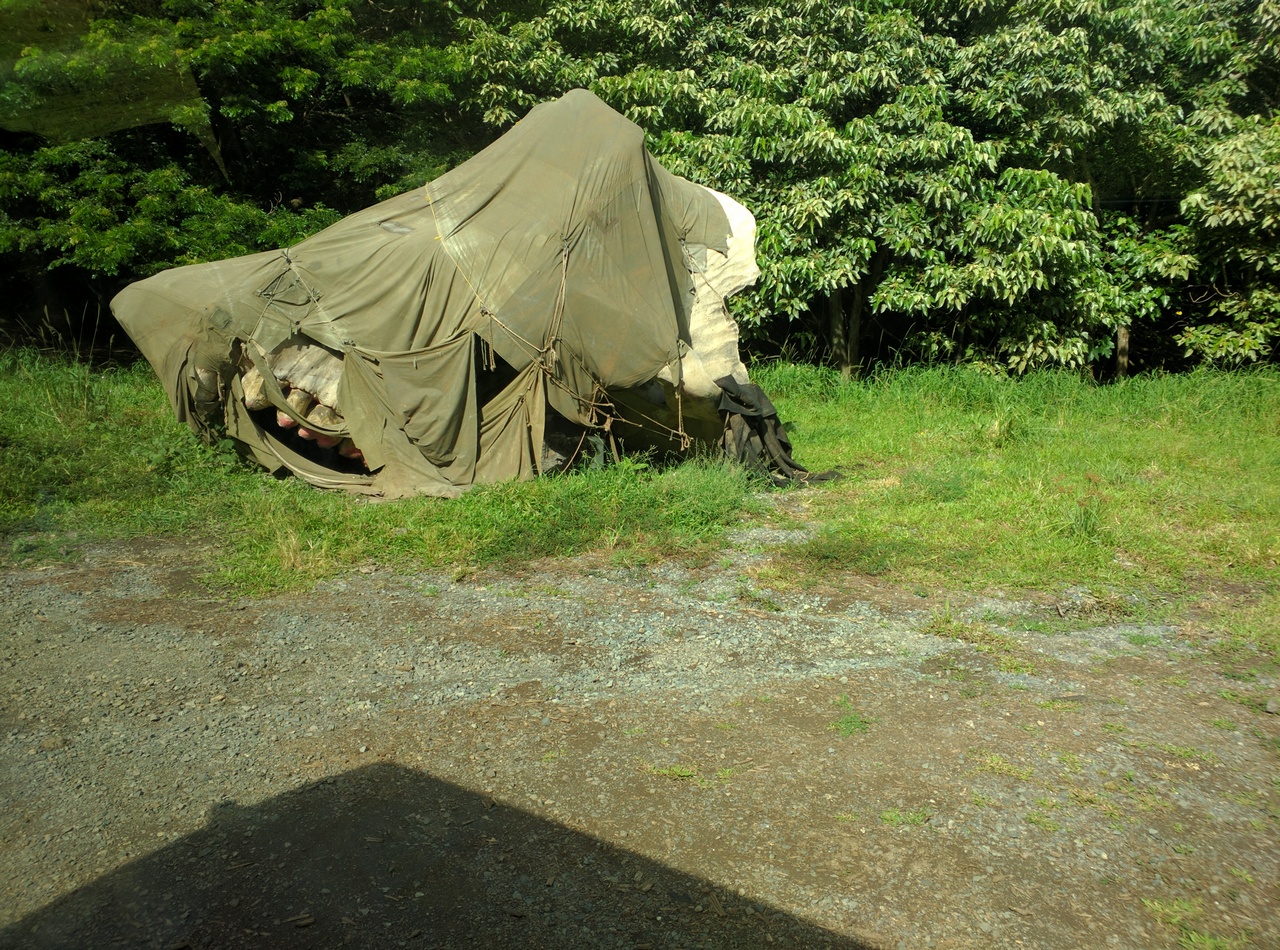 We also went to the Polynesian Cultural Center. We paid for a upgrade, but that was a mistake. Not worth it. Without the upgrade, it would have been an interesting afternoon anyway.
Another intersting adventure was hiking up to Manoa Falls, only about 20 miles from Waikiki Beach. We especially liked this area shown below, with the lush creepers wrapping the trees; everything was so green!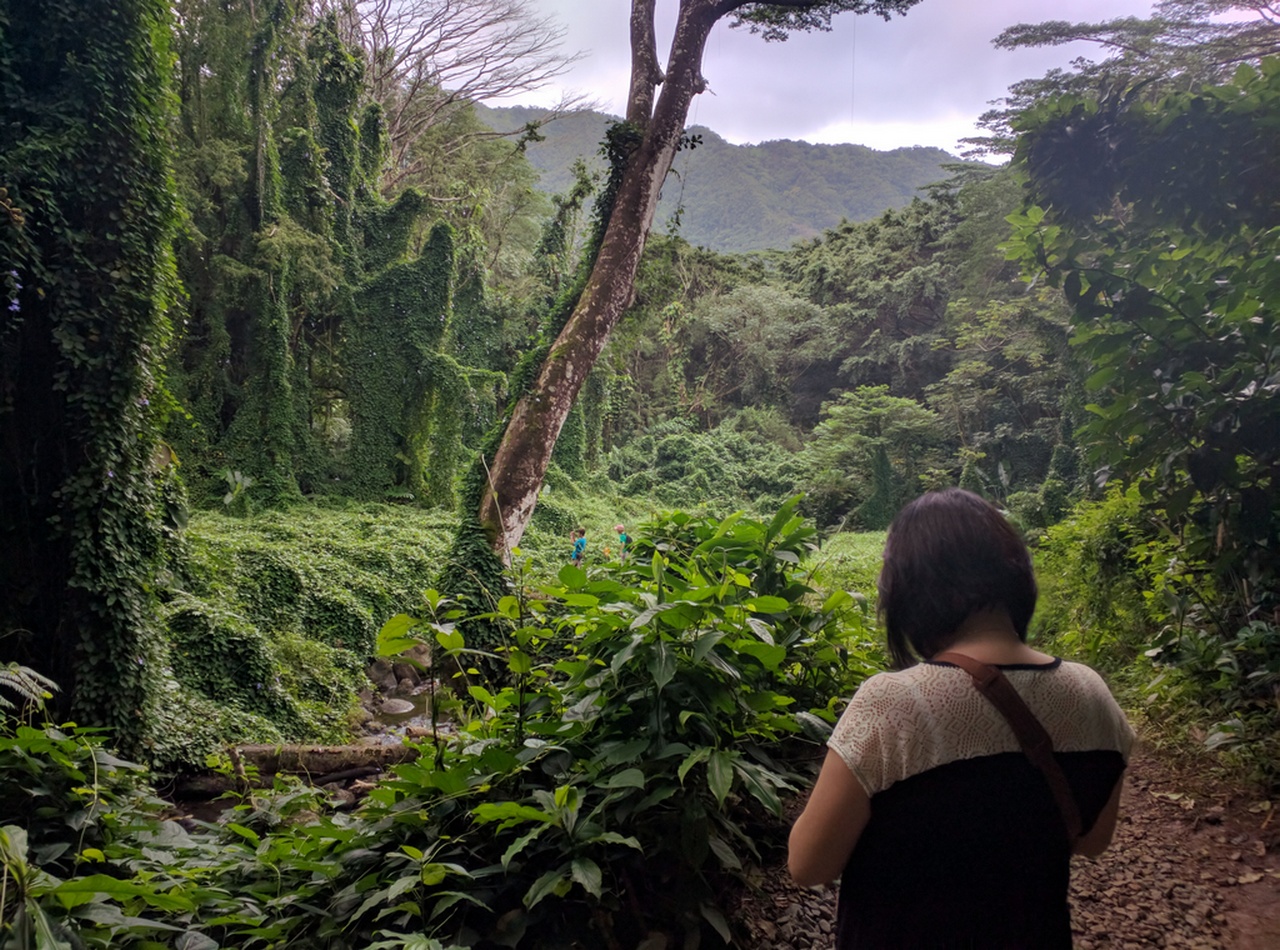 We left Oahu on Monday, flying to the Big Island which will merit its own post.