We spent a week in South Dakota in mid-September. It was even better than we had expected.
We flew into Rapid City, near the south-west corner of the state, and stayed in a beautiful hotel in Keystone. Keystone is just a couple of miles from Mount Rushmore; in fact we could see George Washington and Thomas Jefferson from our room.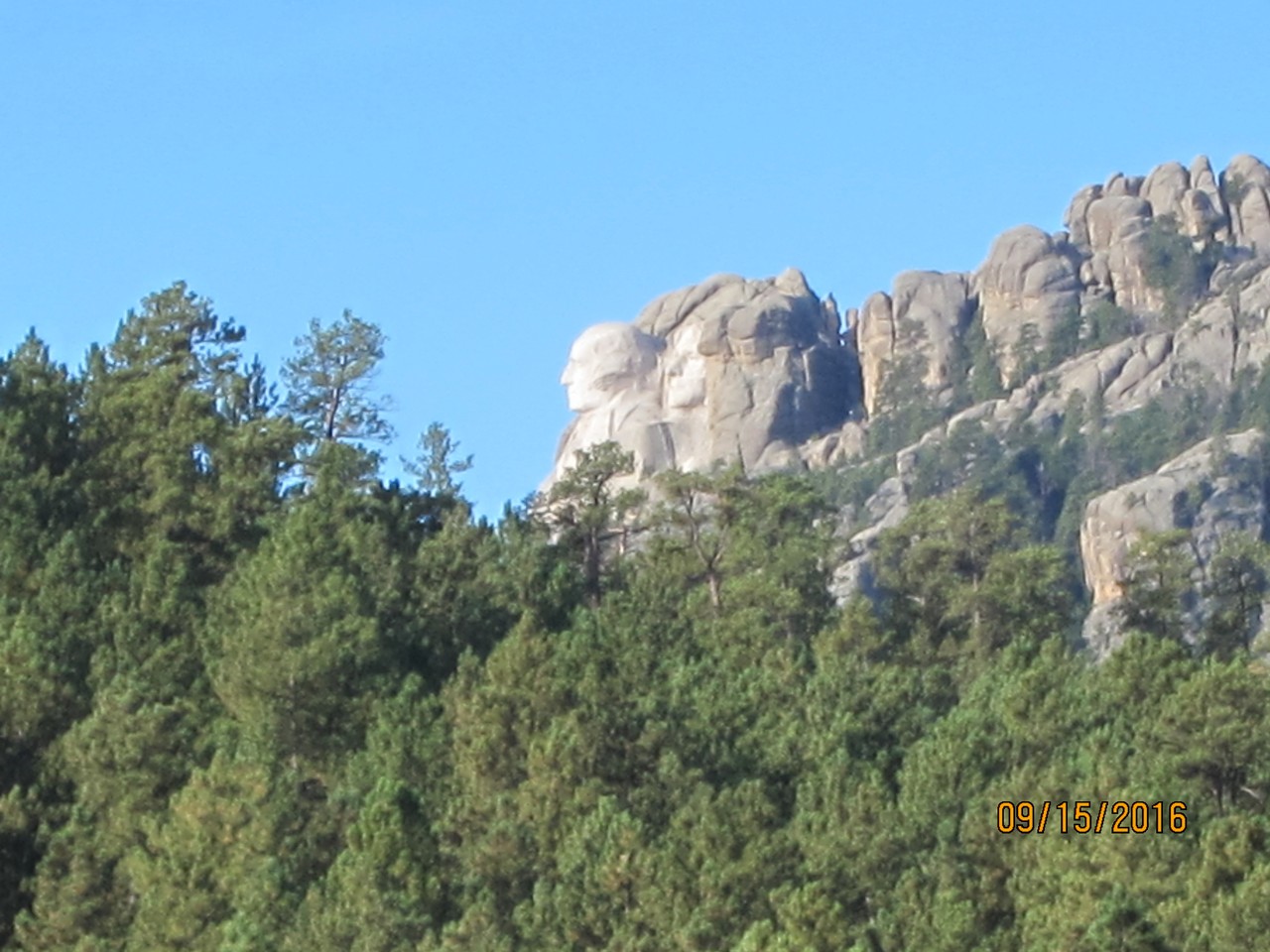 It was much clearer, though, from within the park. Note the workers on Roosevelt's head. We're not sure what they were doing.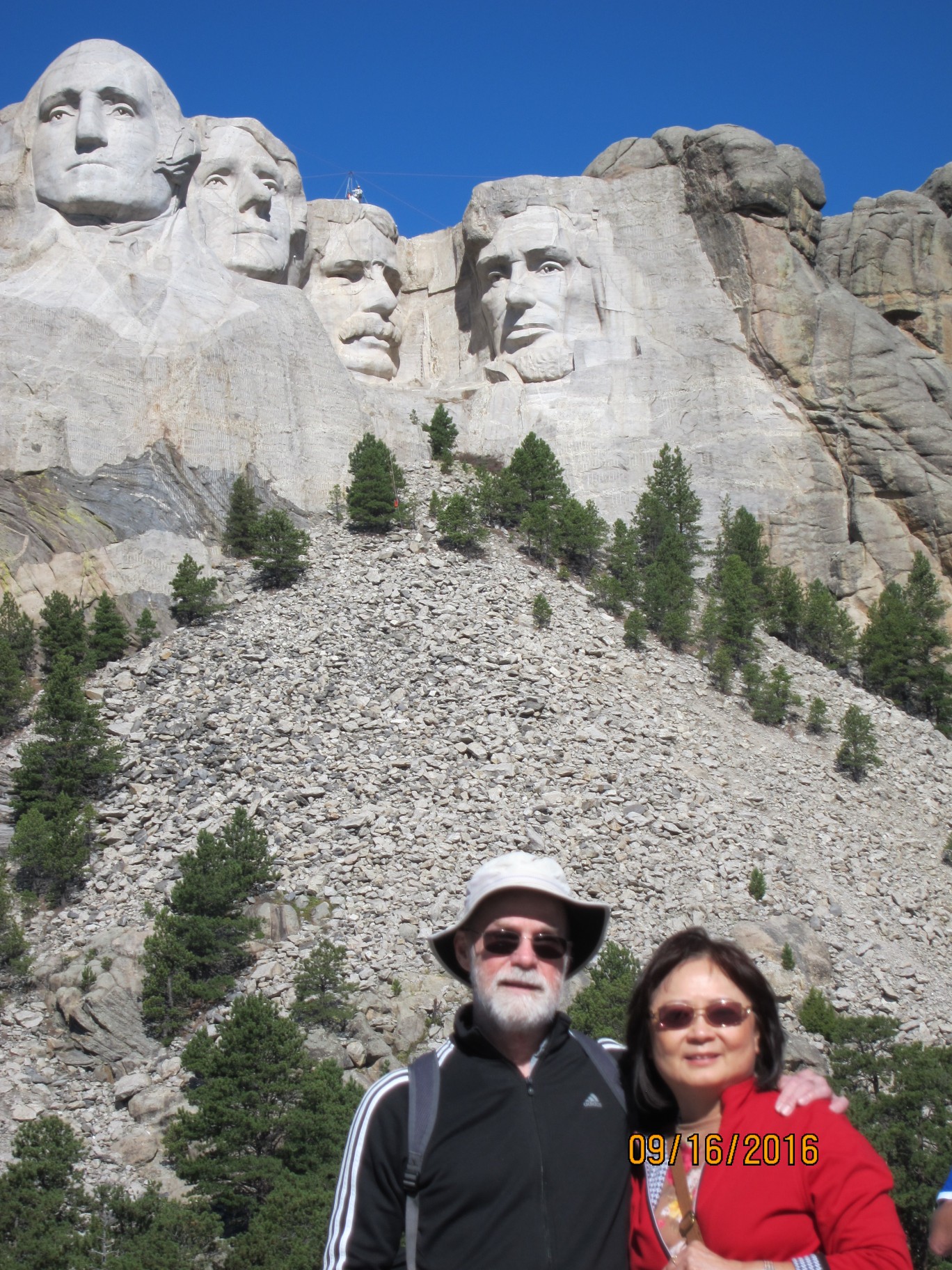 We also visited Badlands National Park. Dad always used to say that they don't make National Parks for nothing; they are always worth visiting. Badlands is no exception.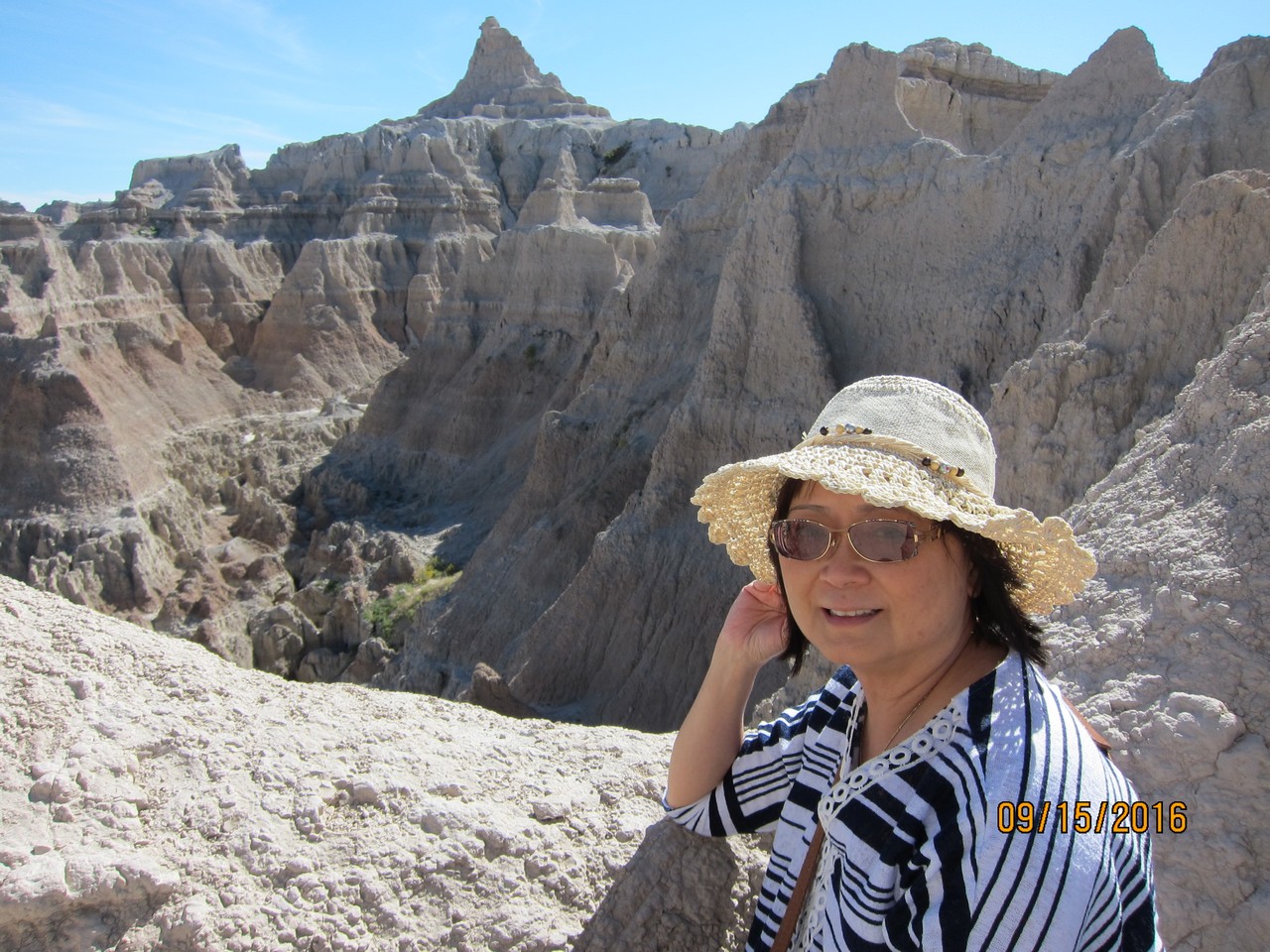 In our drives around the state we saw lots of wildlife along the road, such as Bisons: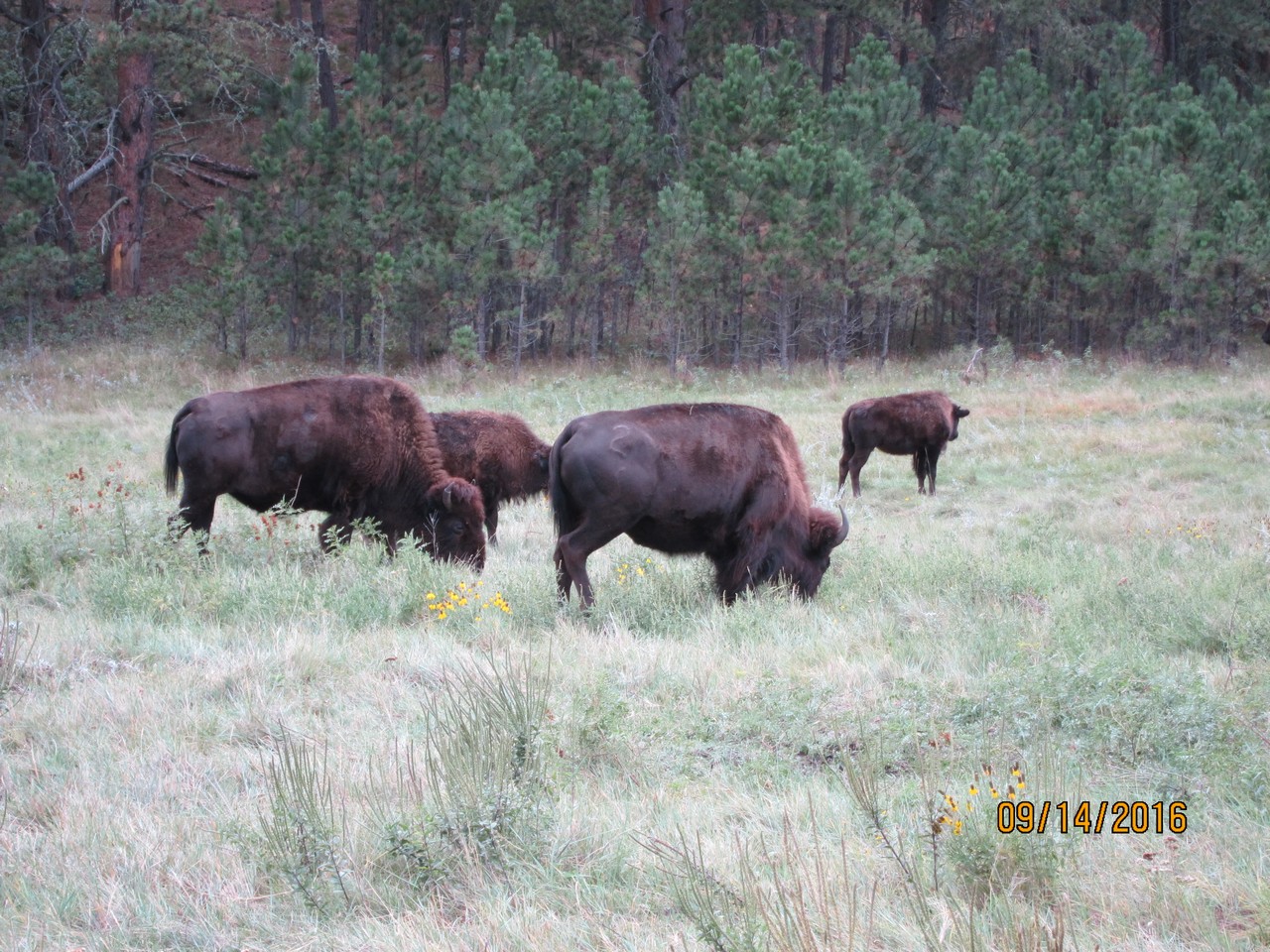 and Pronghorn (note the radio collar on the center one):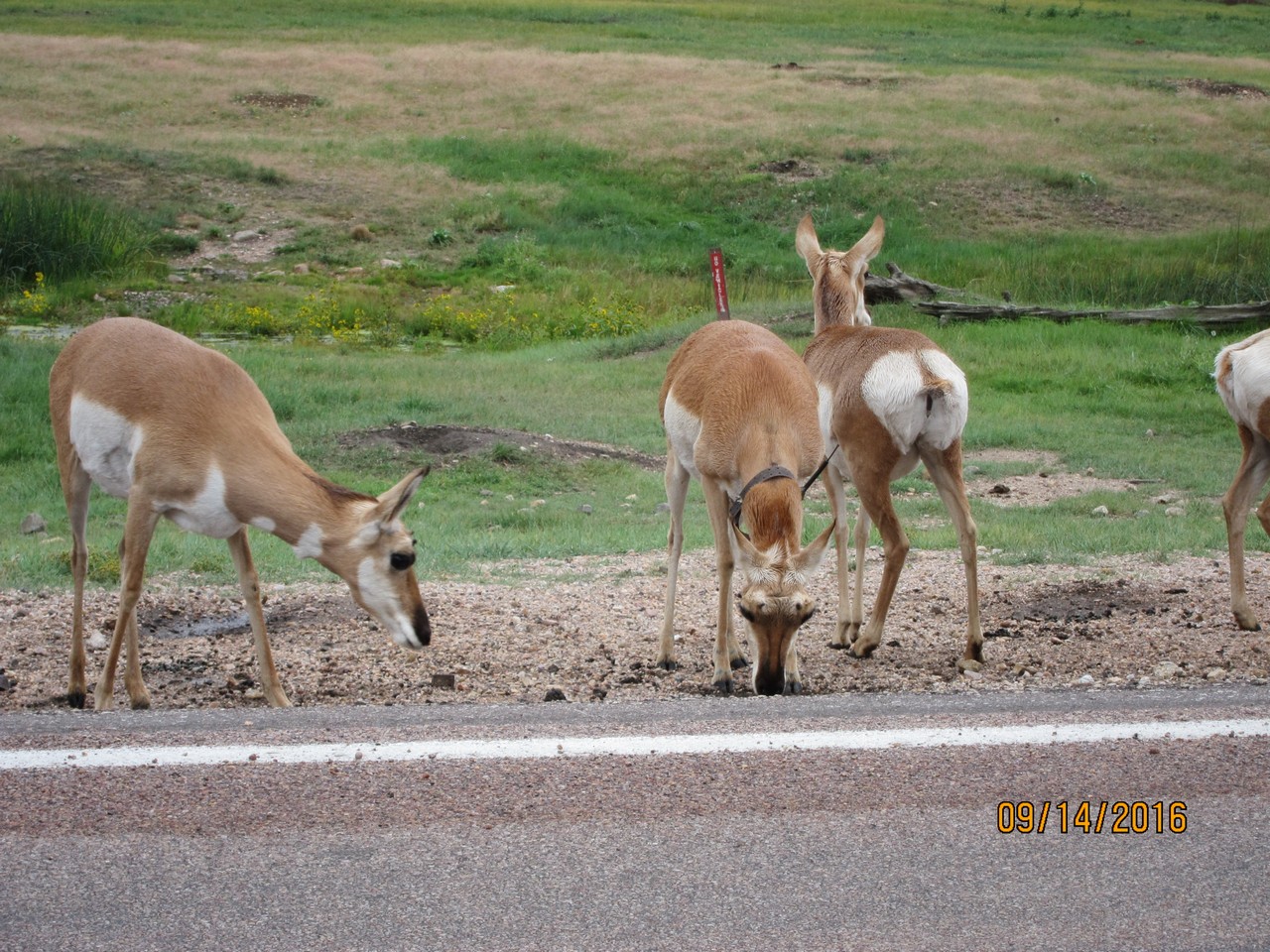 and Big Horn Sheep: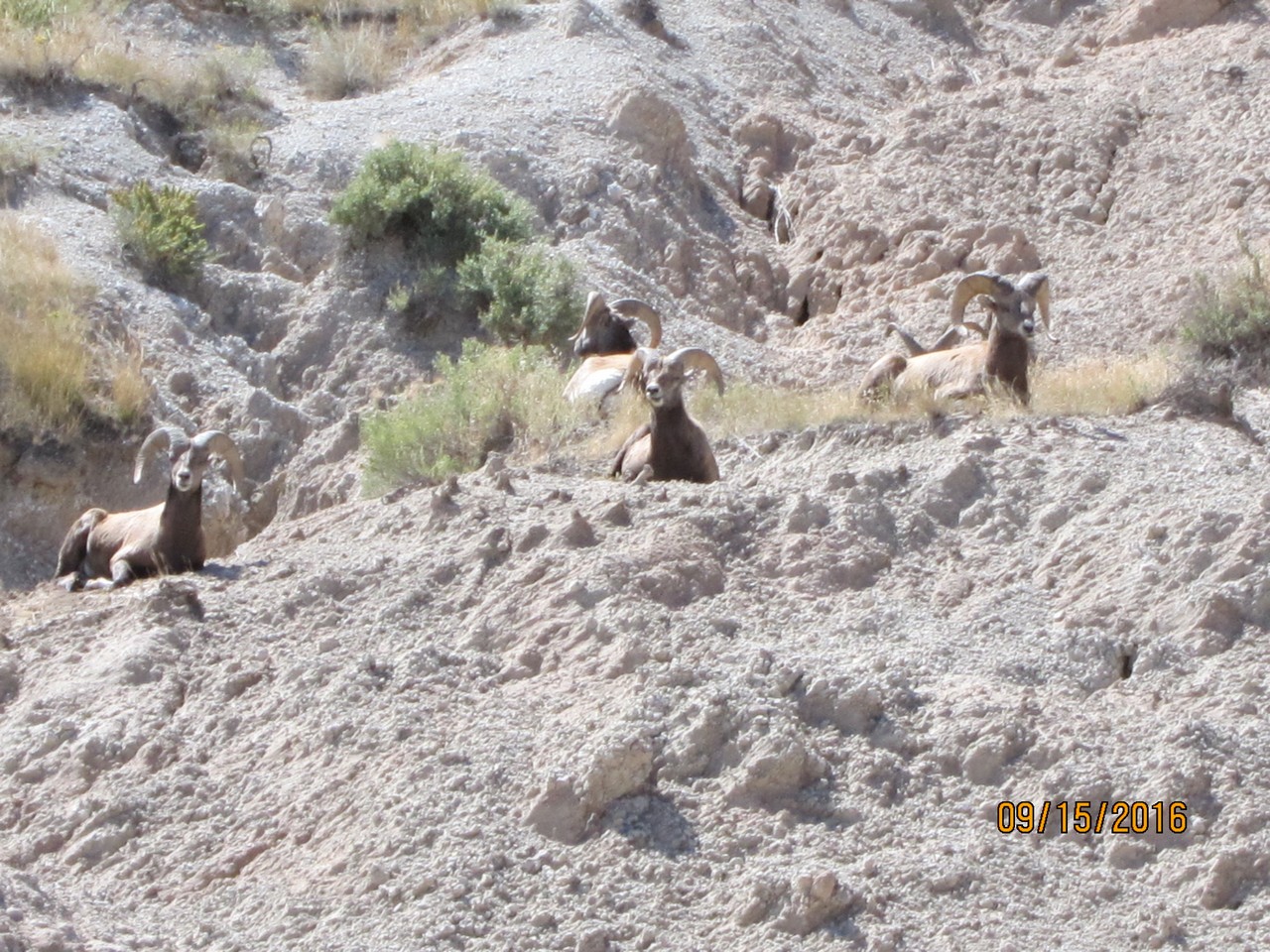 One day we drove into Wyoming to the Devils Tower. It was more interesting than I thought it would be, definitely worth a visit if you are in the area.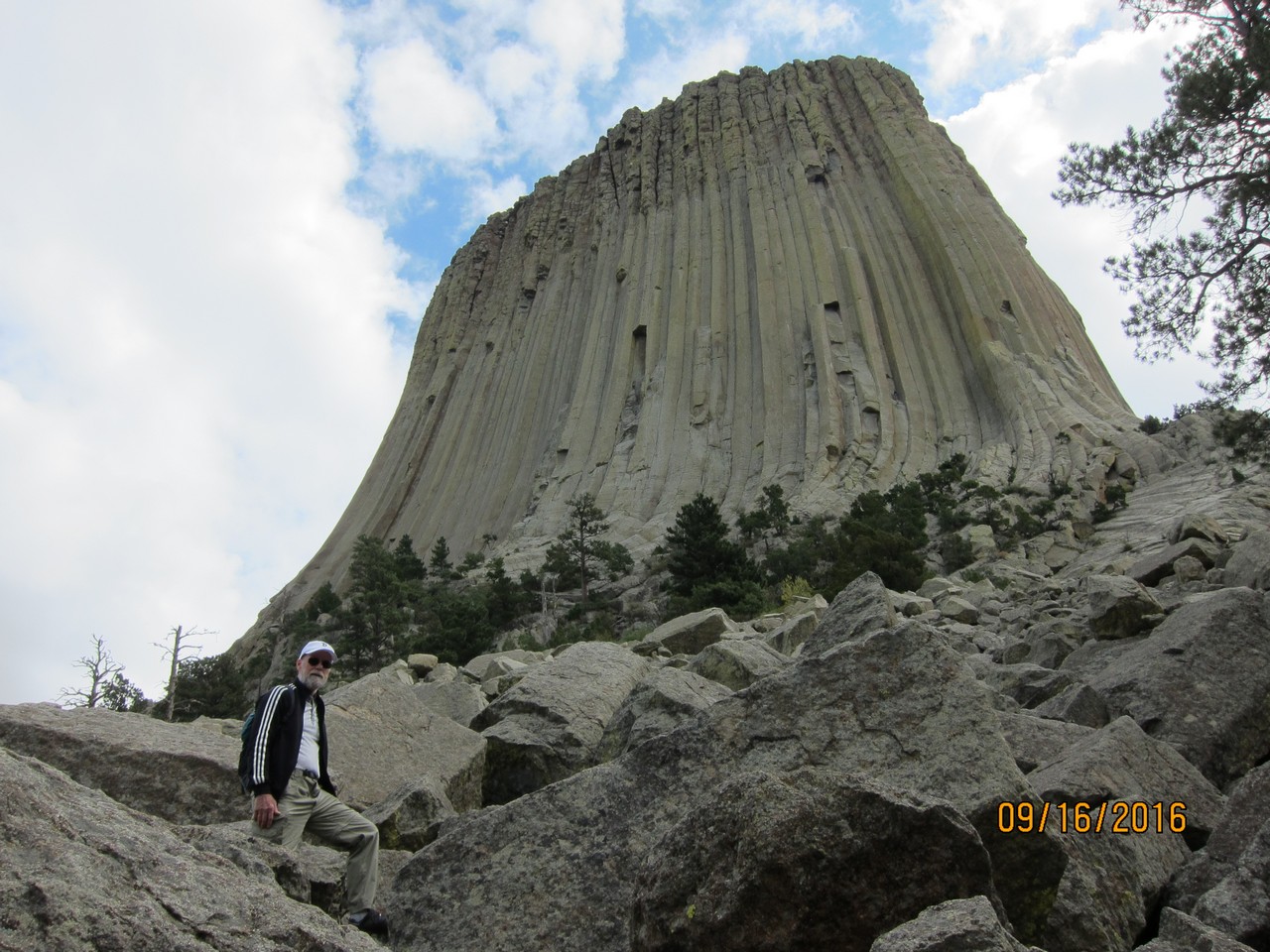 We saw three climbers on their way up the tower; two of them are in this picture. It takes skills that I don't have to climb something like that.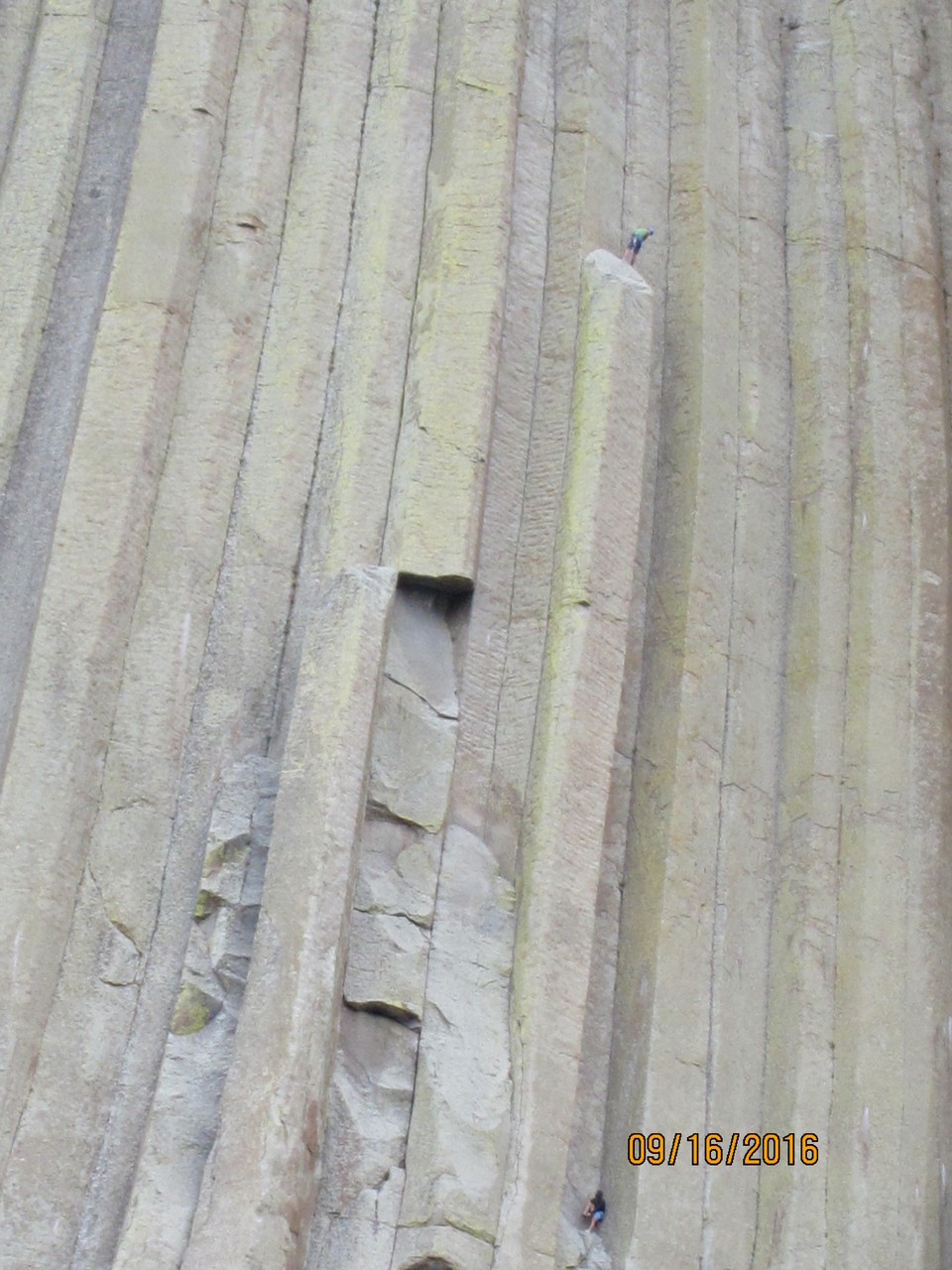 On the last day we went to see the Crazy Horse Monument. They've been working on this for many years; I'm not sure it will ever be complete. Eventually it is supposed to be an Indian mounted on a horse; so far they have completed the Indian's face and carved a hole which will be under his extended arm. After paying $22/car load you really can't see it any better than from the highway. The only reason to go inside is to watch a movie on the project, and of course the gift shops.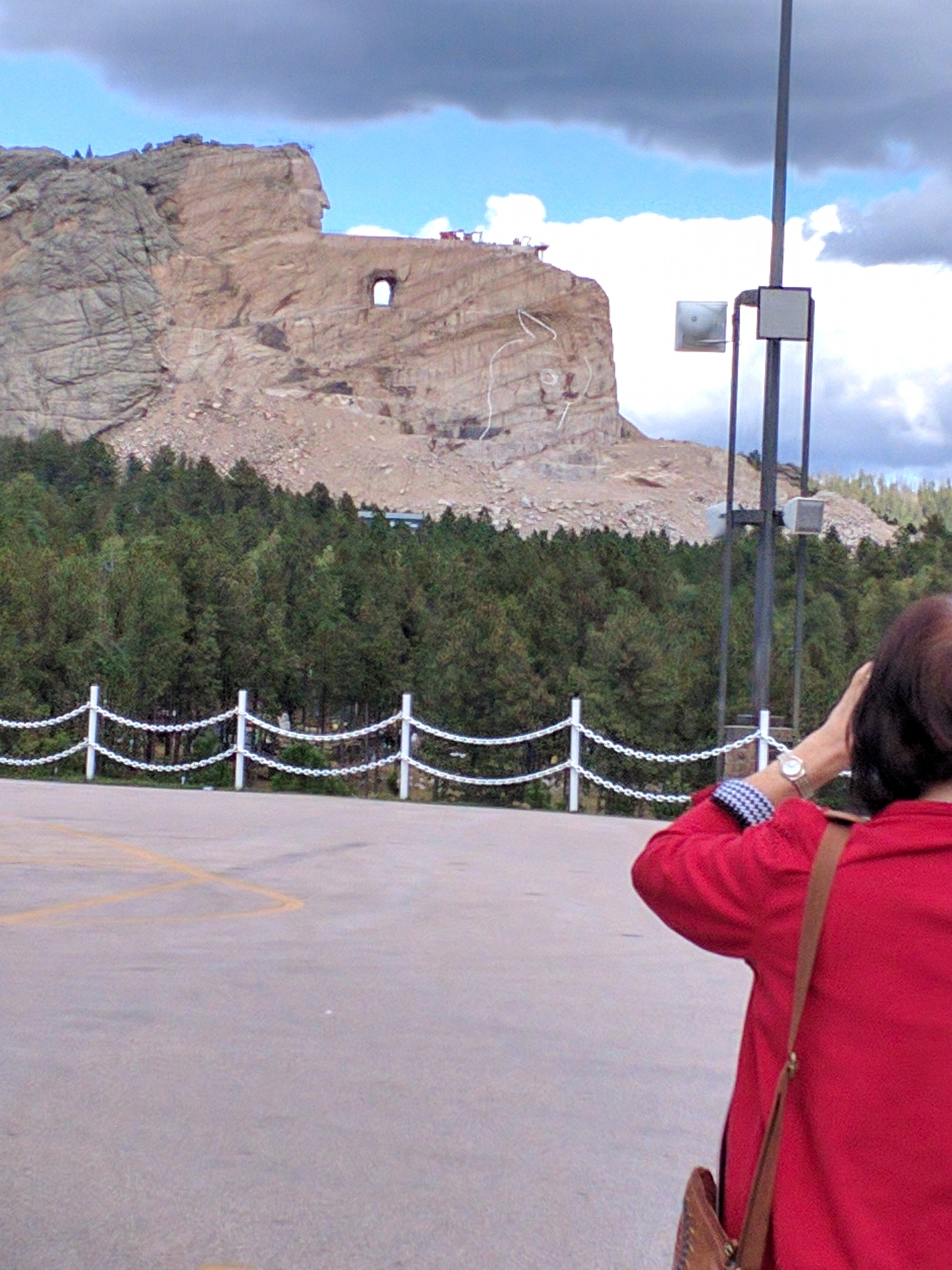 While Donna was Googling our location, she noticed that a nearby gulch and road carried our family name: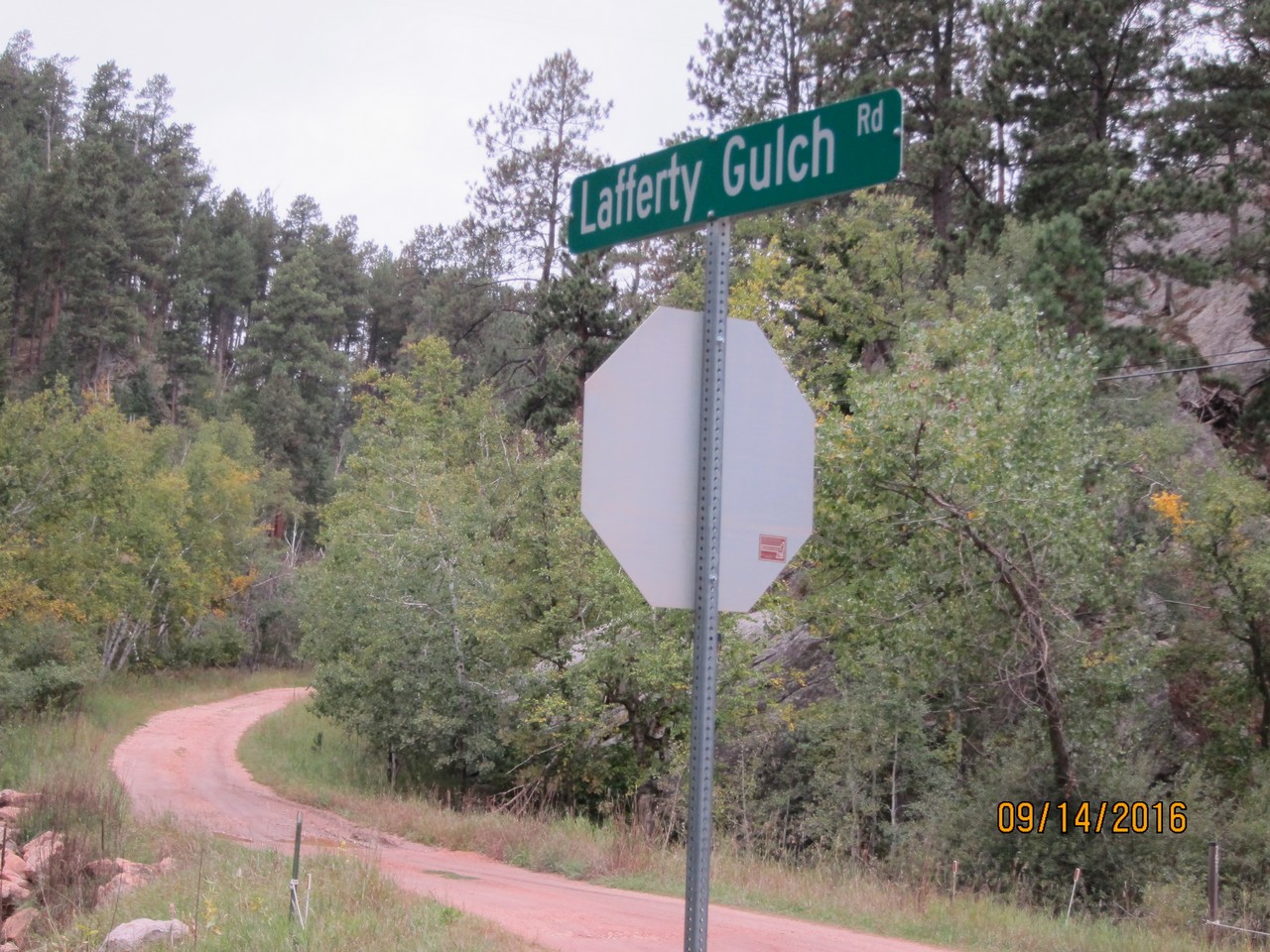 We also visited Wind Cave National Park. This one might be an exception to Dad's rule. While it is a long and deep cave and has some unusual formations, in our travels around the world we have seen much more majestic and beautiful caves. Even Kartchner Caverns here in Arizona is a lot more colorful. However, the park above ground was beautiful and worth the visit by itself. That's where several of our wildlife photos came from. So we are still glad we came.
It was a nice trip. People were friendly, drivers cautious and courteous, the early Autumn weather was pleasant and the scenery was magnificent. This part of the country remains less settled; hopefully it will stay that way so the natural beauty can be preserved.