Here are some pictures I took of Apollo today. He was 8 pounds when we got him (6 weeks old), and is about 22 pounds now at 11 1/2 weeks. He looks and feels more than 3 times as heavy!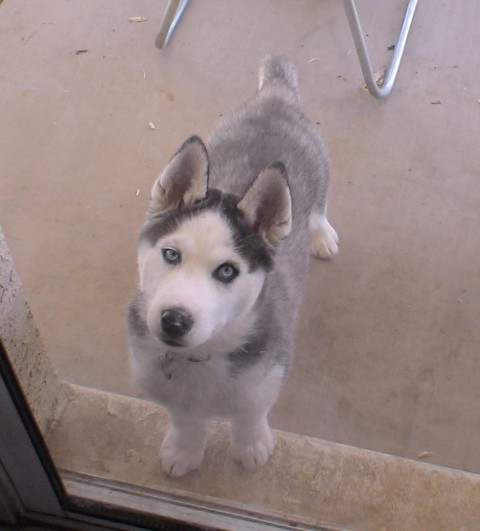 Looking in through the kitchen window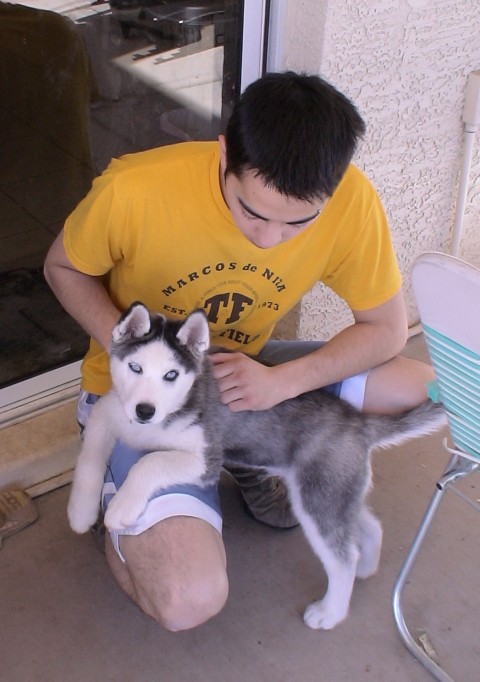 With his master
He sure is a friendly, good natured guy. He craves attention, loves to be played with and petted. Still likes to nip at fingers, but he's getting better. Still a long way from house broken.
Derek's job runs from about noon to 9:00pm, so Gisele and I end up playing with him and walking him on many days.
Derek's job is going well, he says. He's on the last week of training, but is actually making lots of calls each day already, under supervision. If you're late on payments on your Target card, you might be getting a call from him!