Here's Derek's puppy Apollo at 9 1/2 weeks old. He seems bigger almost every day.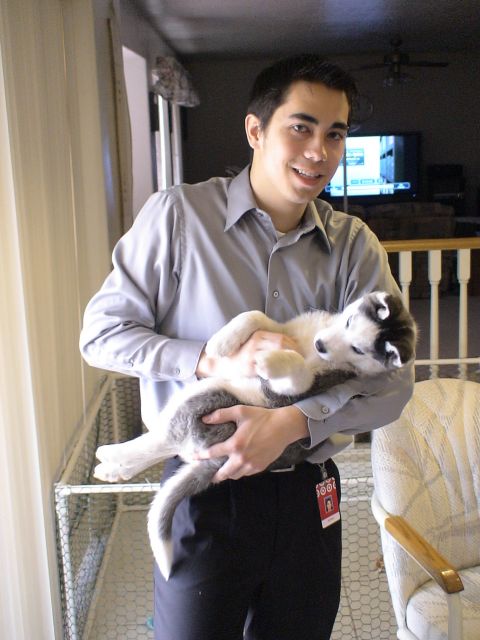 Here he is in his usual mode — biting! He doesn't try to hurt and usually it's just a gentle nip, but his baby teeth are sharp and once in a while he breaks skin.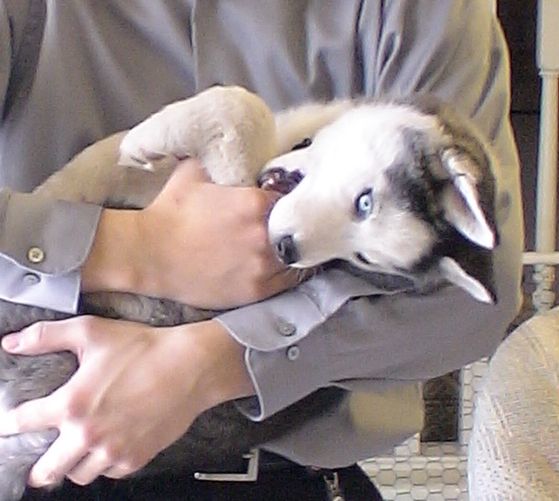 I can still outrun him, but that won't last long. He will soon be able to jump out of his 2′-high pen in the kitchen too.
I wanted to get a picture of the roundworms for Richard, but he appears to be rid of them.