Bunion surgery went well today, at least according to the surgeon. I can't tell because my foot is hidden within an inch or more of bandages.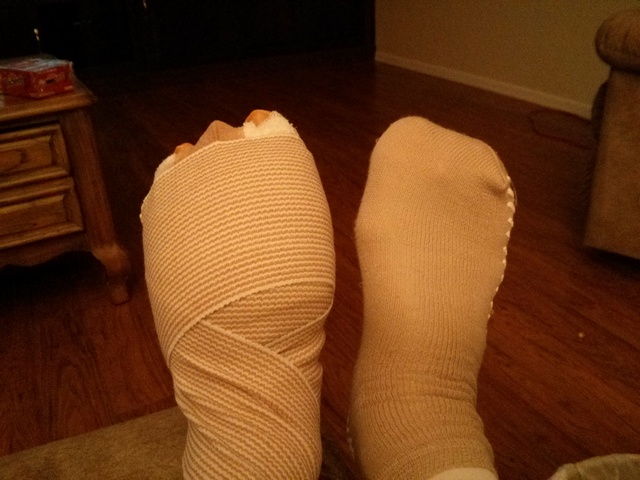 Feeling is coming back, but so far there isn't any pain. The doctor recommended that I take a percocet before bed, because I wouldn't want full feeling to return with pain in the middle of the night.
They used propofol for general anesthesia. Love that stuff. They also used propofol for my colonoscopy last year. Both times I woke up almost immediately, fully alert with no grogginess, no nausea and there's no hangover tonight.
I've been walking around a little, wearing a special shoe. I'm supposed to limit my walking and keep my foot elevated most of the time for the next few days, but it's nice that I can get myself to the bathroom and kitchen. I'm not going to try the stairs tonight, and I'll probably skip basketball tomorrow morning.