Here's an interesting XRay of my foot, post repair. Notice how straight the big toe is, and how the second toe is between the first and third where it belongs.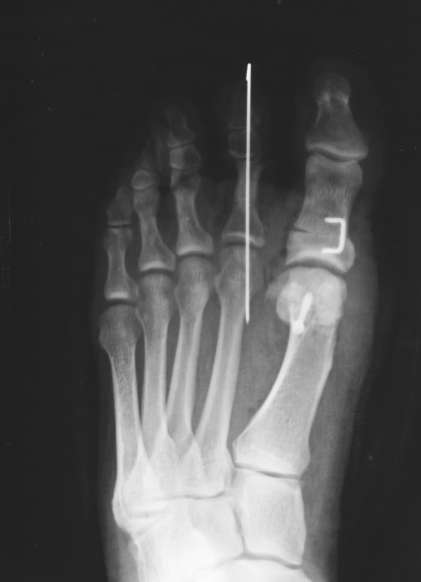 Compare that to the pre-surgery alignment.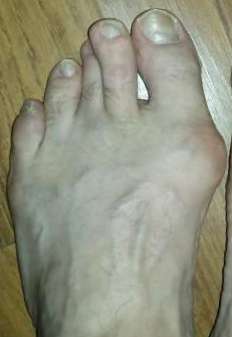 There are three pieces of metal in that foot now. There is a long rod in the second toe holding it down in the correct position. That will be removed after about 4 weeks. There is a staple in the big toe where he made one cut, and just below the staple you can see a screw going in at an angle where he made another cut. These two pieces of metal (titanium) will stay in my foot permanently, and the bone will just heal around it.
They also gave (sold) me a huge stiff boot that I will have to wear for the next few weeks. Clumsy and heavy, but it protects the foot pretty well and I can walk in it without any real pain. I'm still supposed to take it easy.
The doctor discovered during surgery that my bones are unusually hard. He thinks it's from all that basketball.