We are are staying at a very nice Bed and Breakfast inn on the central coast of Maine, called the Weskeag Inn. It's an old three story farmhouse modernized and adapted to accommodate up to 20 guests. There are only 4 or 5 here this weekend, so it's very quiet.
Here's our room, small but comfortable: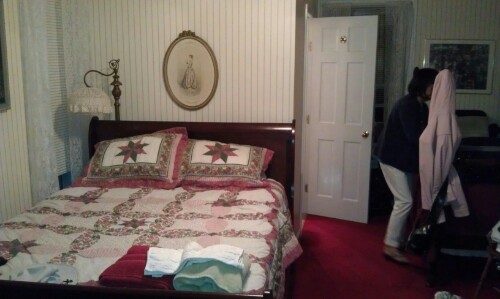 From the rear deck you can see the "reversing falls". There is a narrow neck of water between the ocean and a small bay. As the tide comes in and out, the water rushes in and out through that neck, reversing direction twice a day. It really flows fast, like a swift river. I'm not sure if you can see it from the picture, but it was really pouring through.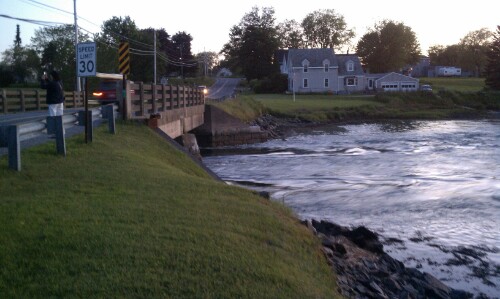 We went exploring today. Here's a deserted beach near the inn.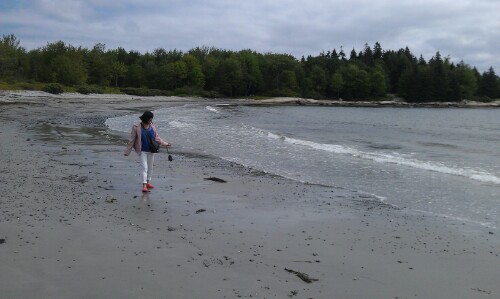 This is a picture of a mile-long breakwater built in 1899 to protect the port of Rockland from the "Nor-easters", as a local man told me.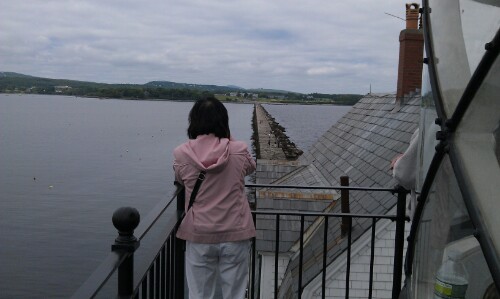 The picture was taken from the end of the breakwater where there is a still functioning lighthouse built shortly after the breakwater. We walked all the way out and back, watching lobster boats harvesting their traps as we walked over the uneven boulders. The breakwater itself was constructed of large slabs of granite, quarried on a nearby island and transported on steamboats. Quite an engineering feat for 1899.
Maine is beautiful, but this part at least is more civilized and prosperous than I expected. There are lots of nice restaurants and well maintained houses everywhere, though no large cities nearby.
We had a lobster dinner this evening, and may have another tomorrow.