Acadia was the first National Park east of the Mississippi. It's on an island just off the coast of Maine, and contains the highest mountain on the east coast, Cadillac Mountain, at 1563 feet tall. They claim that at certain times of the year Cadillac Mountain is the first point in the US to see the sunrise.
We went on a hike through the Acadian forest.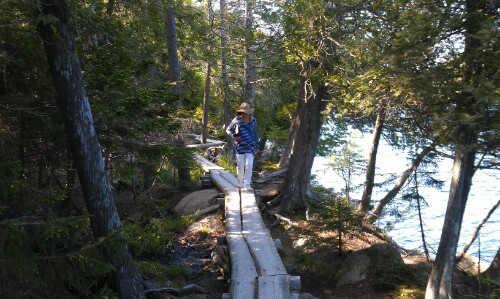 After the park, we enjoyed another lobster dinner.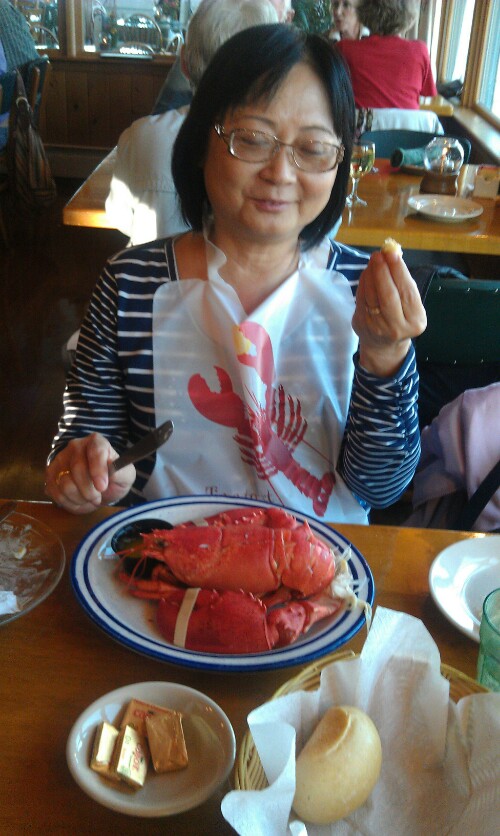 It seems that every corner in every village has a restaurant or two selling lobster dinners, or lobster sandwiches, or lobster tacos, etc. They really aren't much cheaper here than in Phoenix, but they are very fresh.
On the way back to the B&B, we came by these cows grazing in a field. At first glance I thought they were Holsteins, but when I looked closer it was clear they were not. I seem to remember seeing this kind of cow before, but I don't remember where.