We've been in New Haven, Connecticut now for 3 days. It's a very nice little town/city. The conference went as well as they usually go. Our two talks also went well, with lots of questions (that's usually a sign of interest). Here's a picture taken on the campus of Yale, a block from our hotel.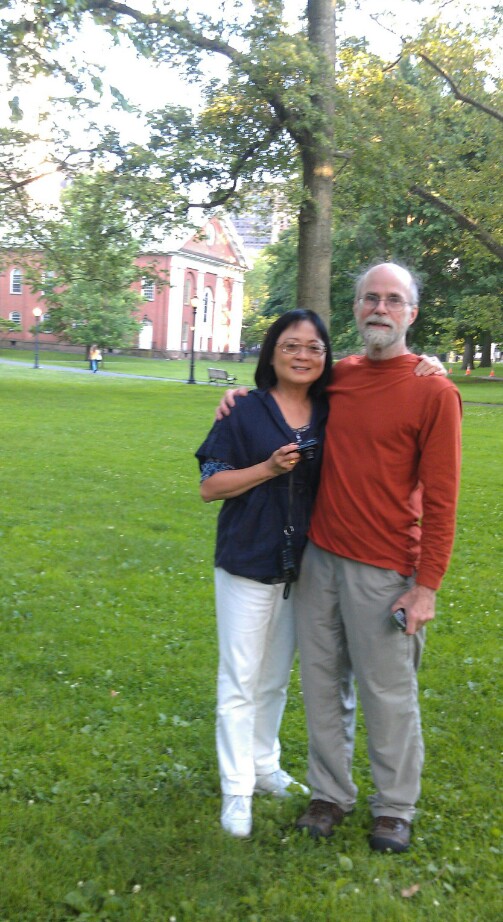 On our second day in the hotel, the bathroom ceiling started dripping water … on the toilet… while it was occupied. They sent up someone who fixed it, but it started dripping again that evening. The manager was very apologetic, and moved us into a suite for the last night, along with two free buffet breakfasts. I guess it was worth getting dripped on.
Tomorrow we will drive up to Maine where we will spend a few days in a B&B.