We just got back from California where Devon received his BS Degree in Physics from Harvey Mudd College.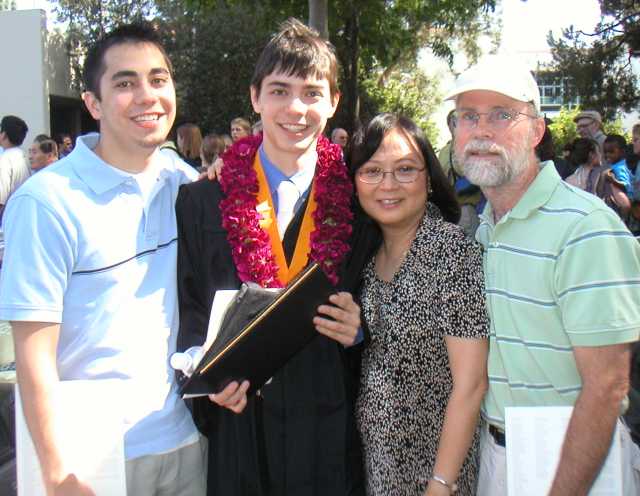 In case you're thinking, "Harvey Mudd College?", it was rated by US News and World Report in their annual college rating issue as the number one undergraduate science and engineering college in the country.
Devon graduated with "High Distinction", which is as high as they go.
He's so glad to be out of the pressure cooker that he plans to take a year off before starting graduate school in Fall 2008. He's looking for an internship in the mean time.
Congratulations Devon!