Apollo peacefully left us this morning. After 11 years of joy and companionship he passed away in the veterinary's office.
He was lucky to be adopted into our family, and especially to have Derek as his "father". Derek took as good care of him as anyone could have, spending more than a little time and money to keep him as healthy and happy as possible. He had a good life.
It was also an eventful life, with more than a couple of problems, including epilepsy, pancreatitis (which almost killed him 5 years ago), valley fever, and finally in the last year cancer. The cancer was detected as several growing areas in his lungs, but the vet said it looked like it had come from somewhere else. Despite all these problems, he was always friendly and cheerful, never known to bite (except a few nips when he was a puppy!).
He came to our house this last Christmas morning, the last time he was here, and actually ran a few steps in the back yard playing with Derek. But the past couple of days he wasn't able to eat, stand up or even hold down water. Everyone agreed that it was time to end his suffering.
Here are a few pictures of his life.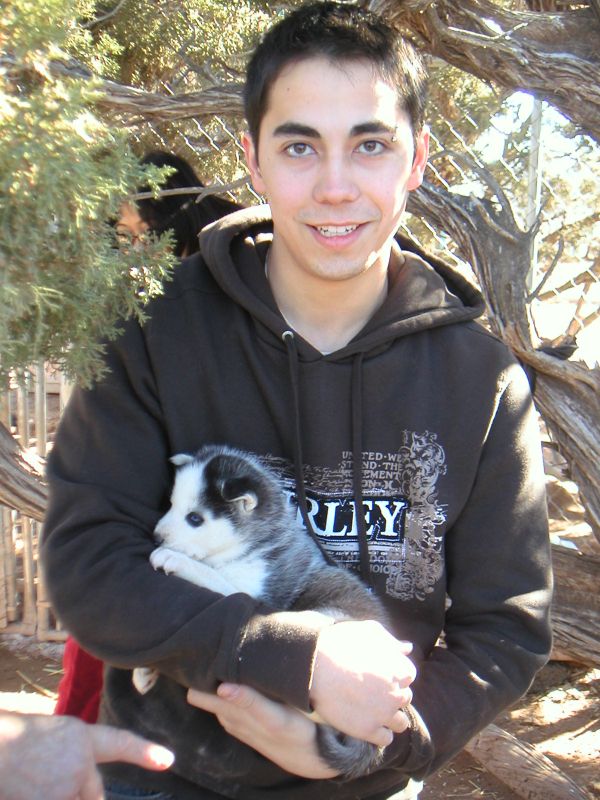 Not quite ready to leave his mother, this was a couple of weeks before we brought him home.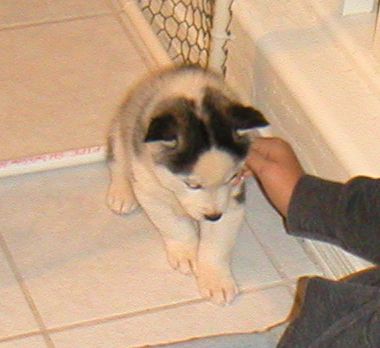 His first night at our house. He cried much of the night, but ended up in bed with Derek.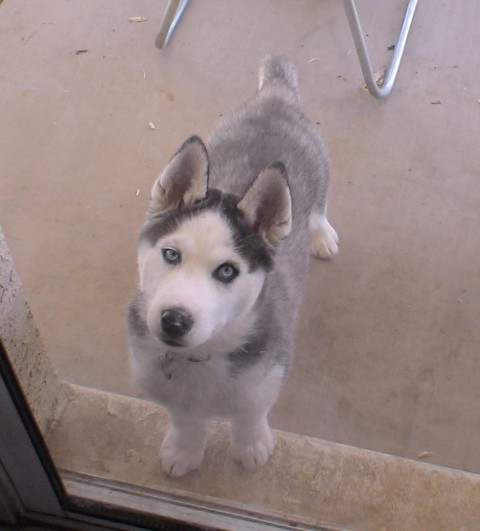 About 12 weeks old. I left this picture off the original post, but had to include it once I saw it.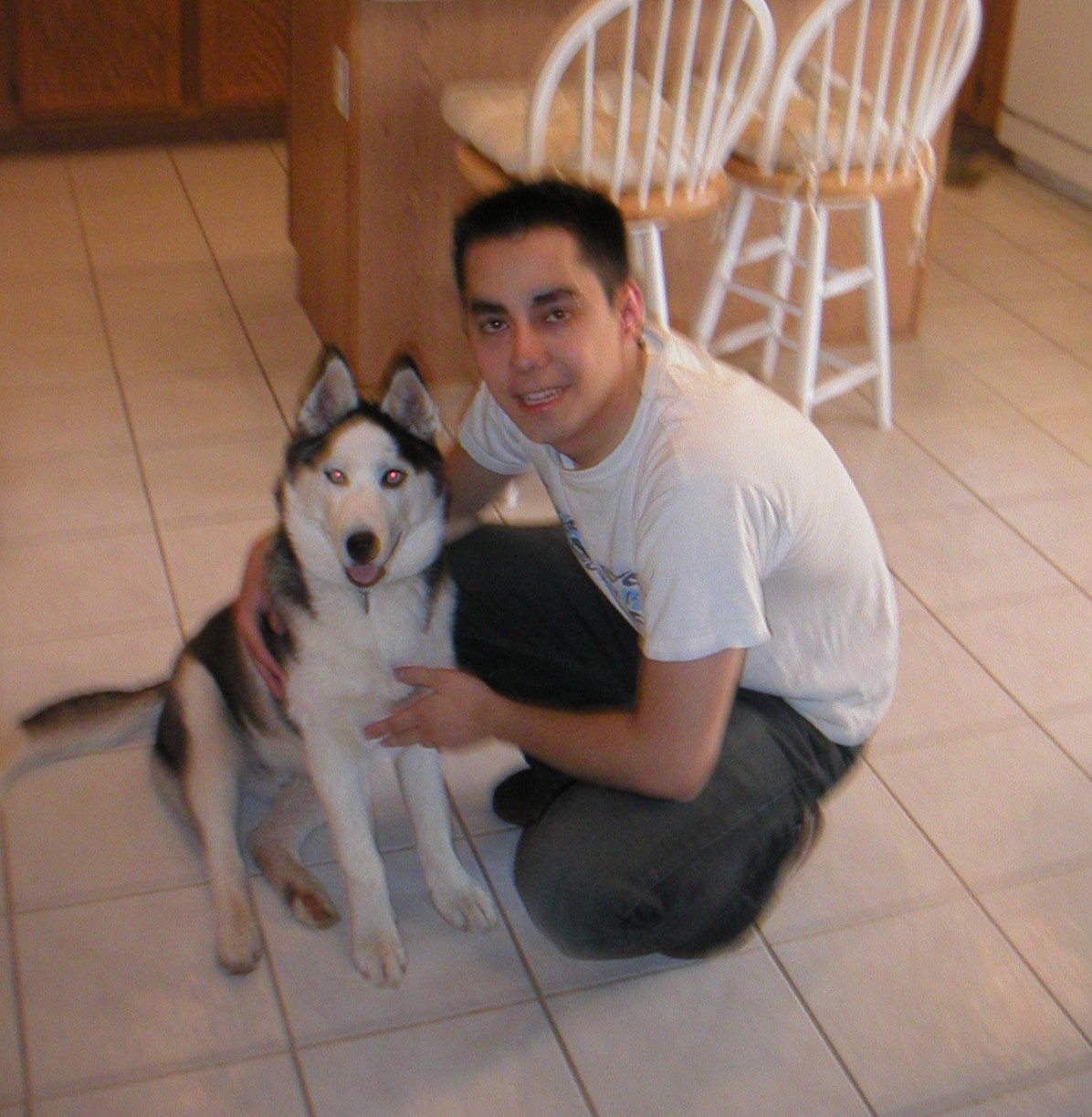 Growing, but still not full size.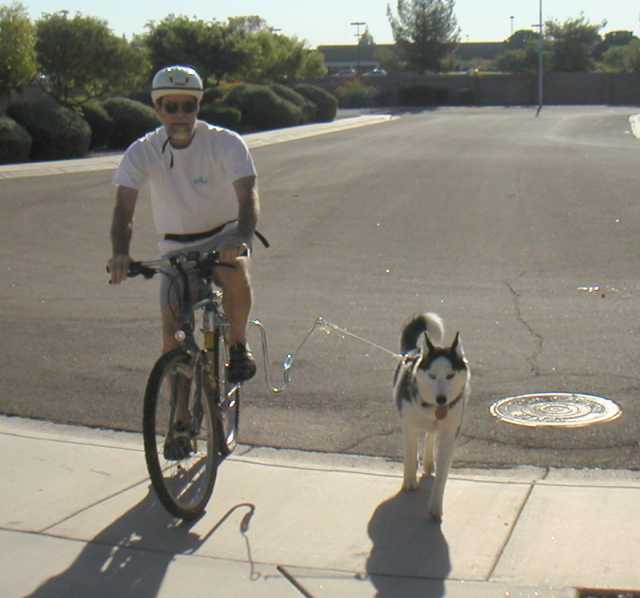 In his prime he could pull the bicycle along, just like a sled dog.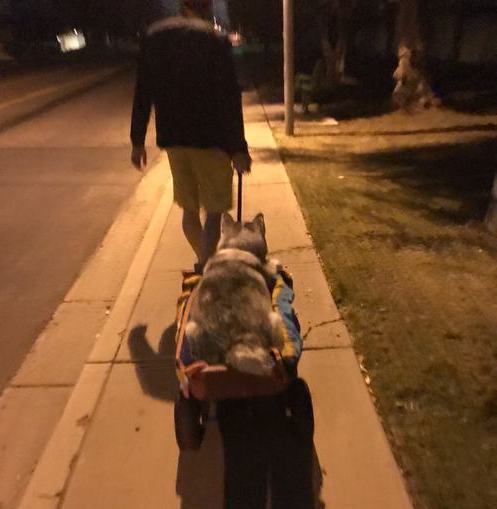 Derek took him for a "walk" last night near his house, and then this morning around the lake near our house where he used to walk. He could no longer stand on his own.
Goodbye, Apollo. We will miss you.