Ten hours from Phoenix to London on British Airways, then two and a half hours to Budapest. We arrived about 6:30 in the evening, but it was around 8:00 before we made it to the ship and settled into our room.
The next day we took a tour of the city, which is really two cities, Buda and Pest (pronounced "Pesht") across the river from each other. Pest is flat and where most of the modern development is occurring, while Buda is very hilly and older.
Lots of history. Local history has it that the Hungarians went to Asia for a while, and then came back in 896 to resettle the area. They have a long history of being conquered, first by the Huns and the Mongols, then the Ottoman Empire, the Austrians, the Nazis and finally the Russians. The Russians were at first welcomed as liberators at the end of World War II when they drove the Nazis out, but they later turned out to be even worse.
But now they are free and independent.
The country reminds me of other European cities, lots of old memorials and cathedrals, mixed with modern western life of cars, apartments and smart phones. They are part of the European Union, but still use their own currency. Meeting a Hungarian on the street, I wouldn't be able to tell him from a German or French until he started talking. Their language is quite unique, unrelated to any other known language. Historically it was believed to be closest to Finnish, but I hear that that link is now out of favor.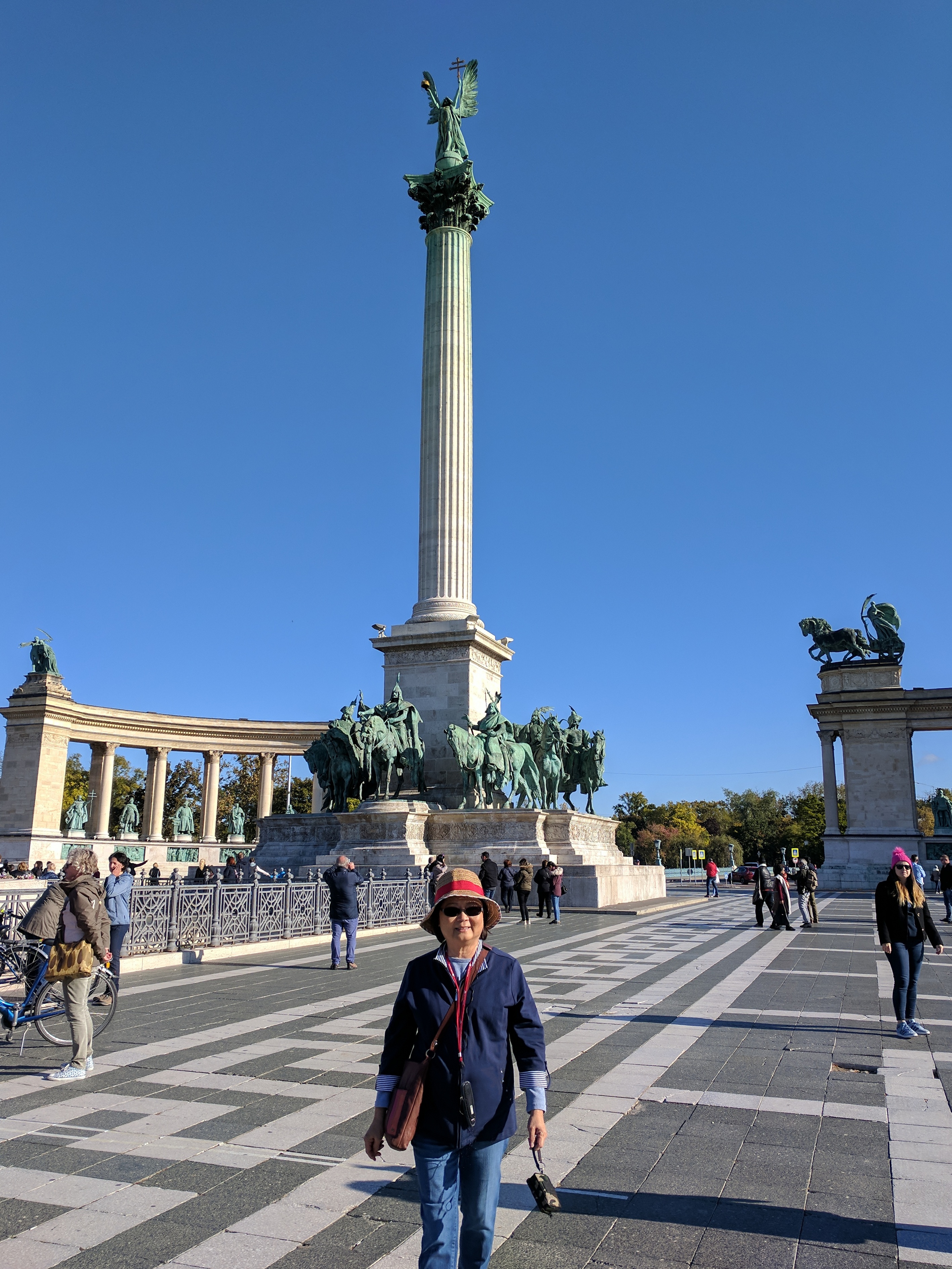 We left Budapest last evening about 5:30, travelled all night, and are still sailing north and west towards Vienna. I'm surprised that almost all the scenery is of trees lining the banks of the river. I had assumed that all of Europe was settled with farms and towns, but there are apparently a lot of forested areas left.
Here are a couple of pictures on the river, the blue green Danube.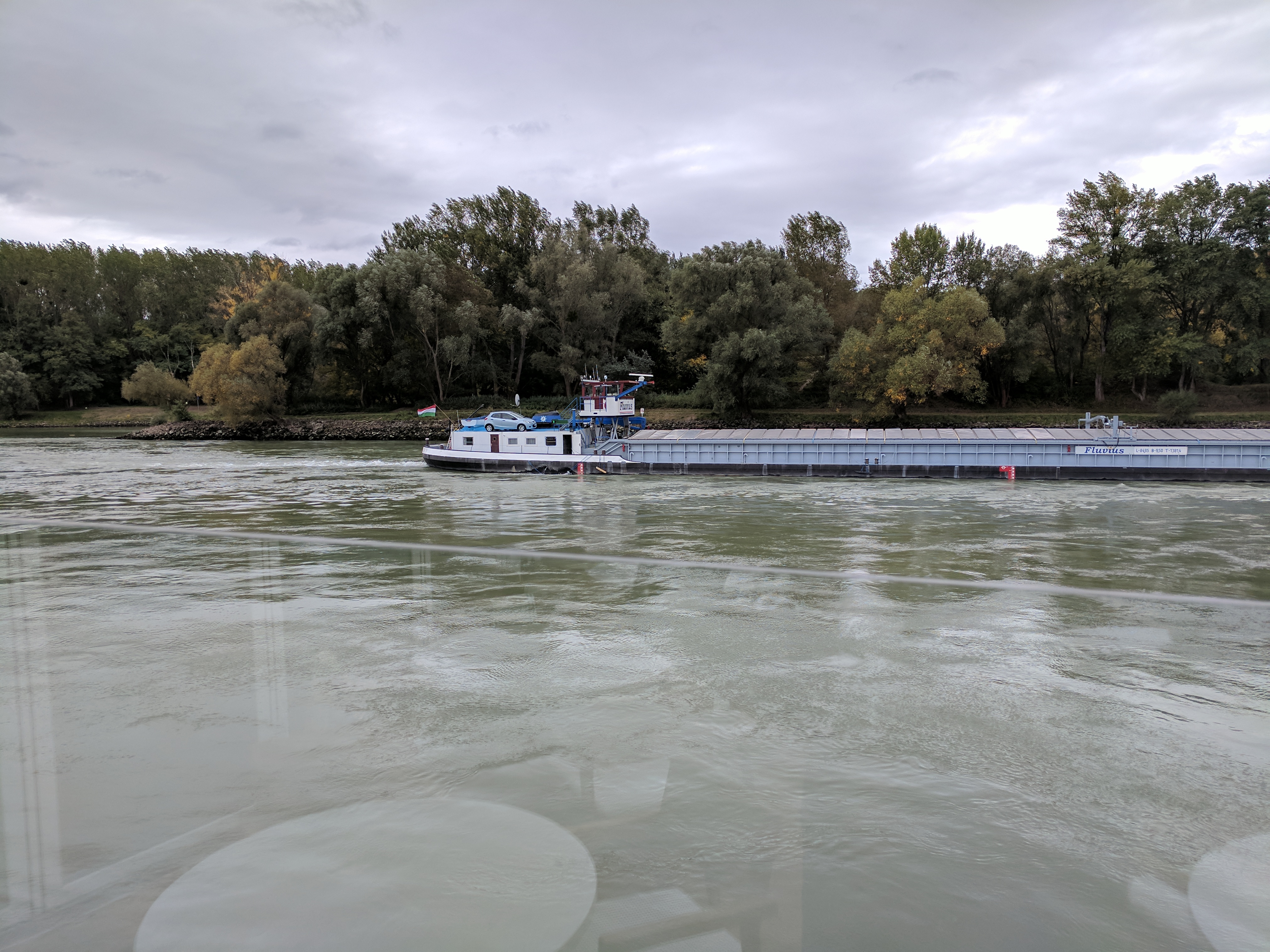 Zooom in to see the car on the barge. Kind of like Donna towing a car behind her RV. And notice all the trees on the bank. It's been like that most of the way.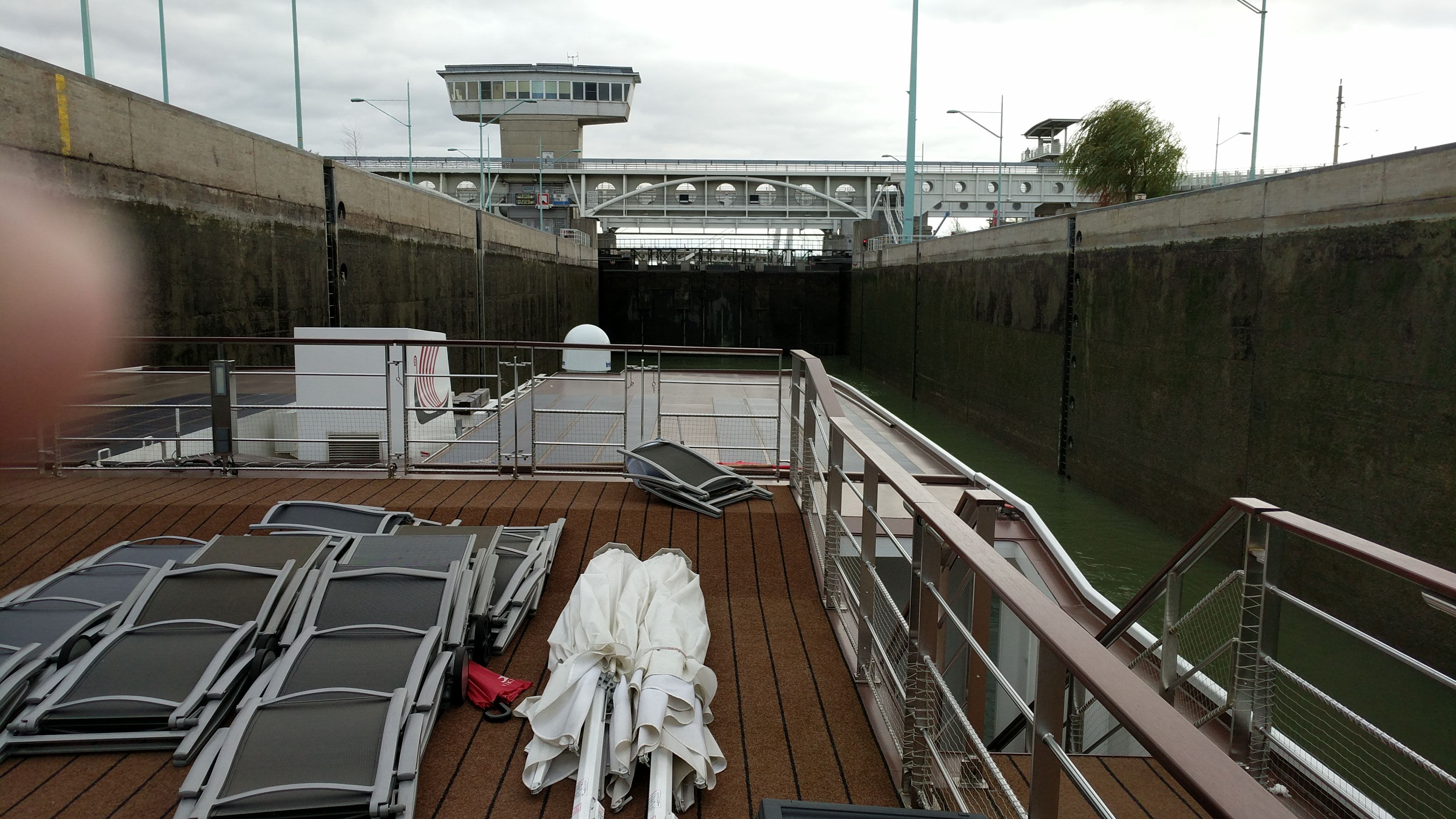 The second of 65 locks we will pass through on this trip.