Yesterday morning we woke up to find a dense fog covering the "Valley of the Sun". Les and I had already planned a hike, so I picked him up and we drove out to the south side of South Mountain. We had to drive slowly in places because of poor visibility.
To you folks who live in rainier climates, fog is a common occurrence, but it is rare here in the Sonoran desert.
As we started up the trail we couldn't see even the outline of the sun, but as we climbed higher and higher the fog began to thin and the sun became visible, though still not too bright to look directly at. Finally, as we reached about 1000 feet above the desert floor we broke out of the fog into clear blue sky.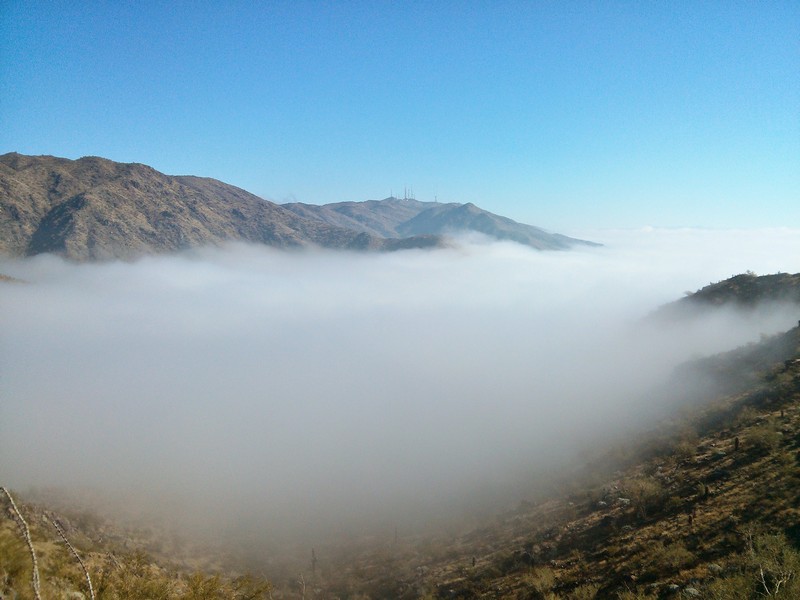 Just above the fog, looking northeast towards the TV towers on the peak of South Mountain. Tempe is somewhere to the right of the towers under the white blanket.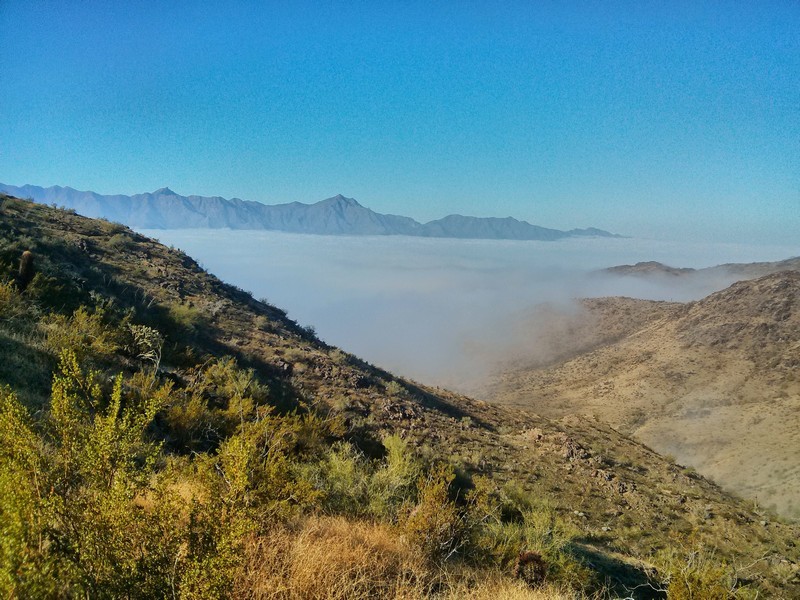 Looking west towards the Sierra Estrellas, over a sea of cloud.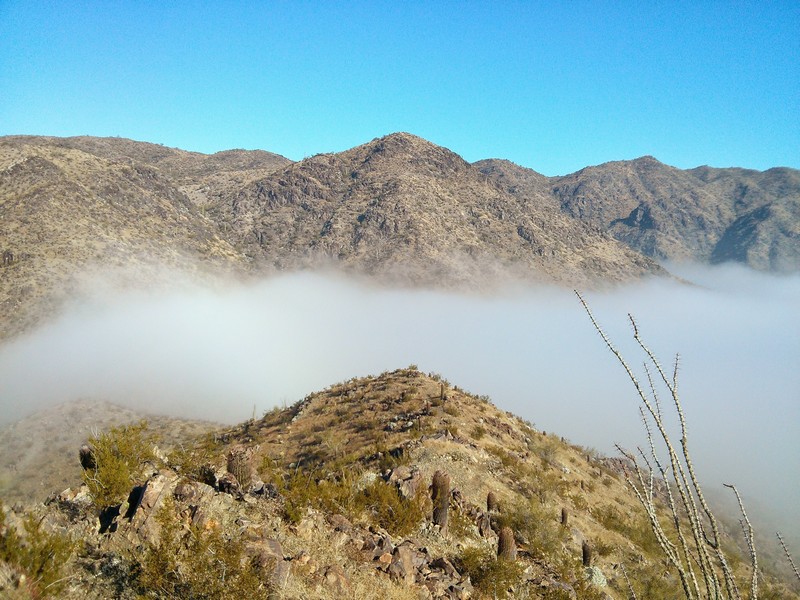 The little valley we had come up through was filled with fog.