Playing basketball (of course) Wednesday morning, when I reached in to steal a pass. Instead, the ball impacted the tip of my pinkie which immediately started bleeding. It didn't hurt much, so I wrapped it up and kept playing.
That day was OK, though it hurt a little to type with that finger. I assumed it was just another jammed finger, of which I have had plenty.
The next day the whole hand started swelling and hurting. It got so bad that I had to take oxycodone in order to sleep last night. So this morning I went to an Urgent Care center and had x-rays taken.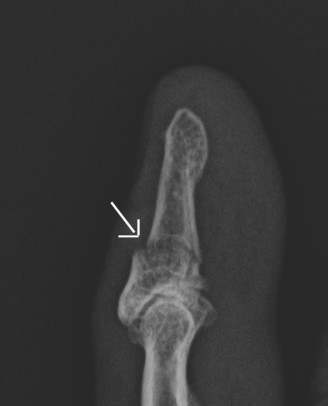 They splinted it, prescribed pain and antibiotic medication, and said I should see an orthopedic surgeon. Not sure if I will bother. Nothing to do but wait till it heals, 3-4 weeks.
Update: I made an appointment with a hand surgeon for Monday. Dr Haber is the hand surgeon for ASU and the Phoenix Suns, so I should be in good hands…