After the iDigBio conference ("Hackathon") in Gainesville, we came to Orlando to play.
3 1/2 days at Disney World were lots of fun. Big crowds Saturday evening at the Magic Kingdom, and pretty big crowds Sunday at Epcot, but by Monday at Animal Kingdom and Tuesday at Hollywood Studios, we pretty much just walked on to any ride or entertainment without waiting. We still had to weave through the winding queue lanes, but they were empty almost all the way to the rides.
Today we went out on an air boat into the Everglades, or a portion of the Everglades near Orlando. It was lots of fun zooming over the water and lily pads and through the reeds; those air boats can go almost anywhere there is water.

Ready to go! The head sets served to muffle the sound of the engine, and allowed us to all talk and hear the guide.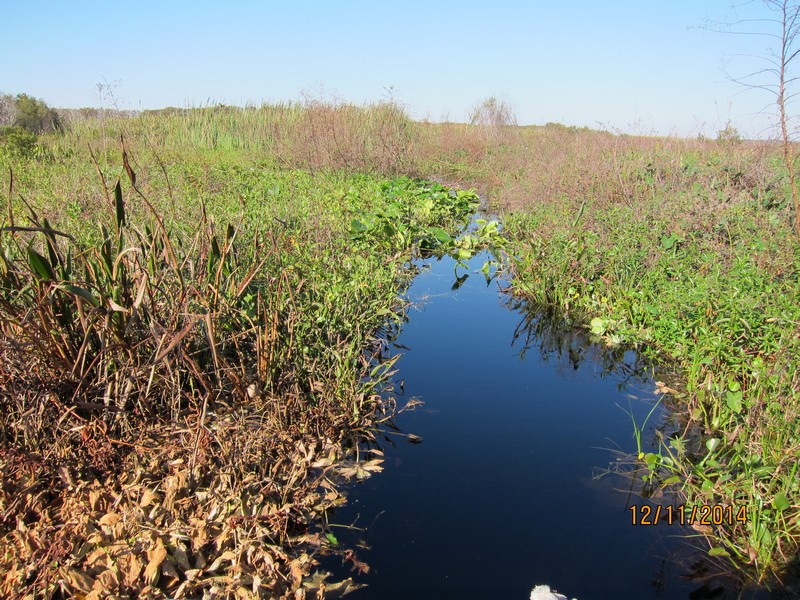 No way through here except with an air boat. We went.
We saw several alligators, a couple of them approaching 10 feet long, and almost ran over a group of one-foot babies that quickly swam out of the way.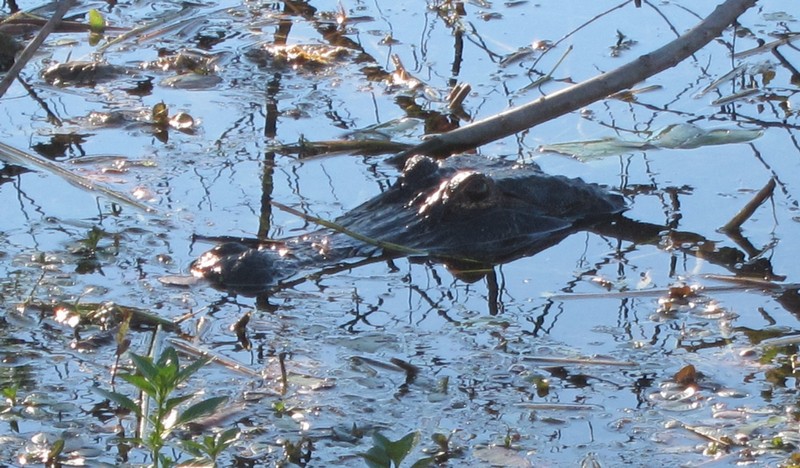 This was a big one — approaching 10 feet long. He was about 20 feet from the boat. We saw others out of the water, but not quite this close.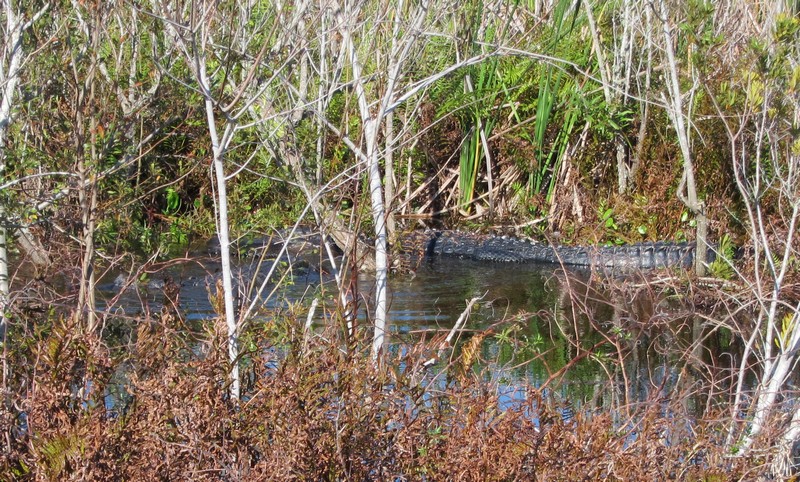 There are two alligators in this picture, though hard to see the second. The one you can see stretched across the middle was 8 or 9 feet long. His head is on the left — you can just make out his nose sticking past the small tree trunk.
There was lots of other wildlife, including a water moccasin (no picture), a few turtles and lots of birds.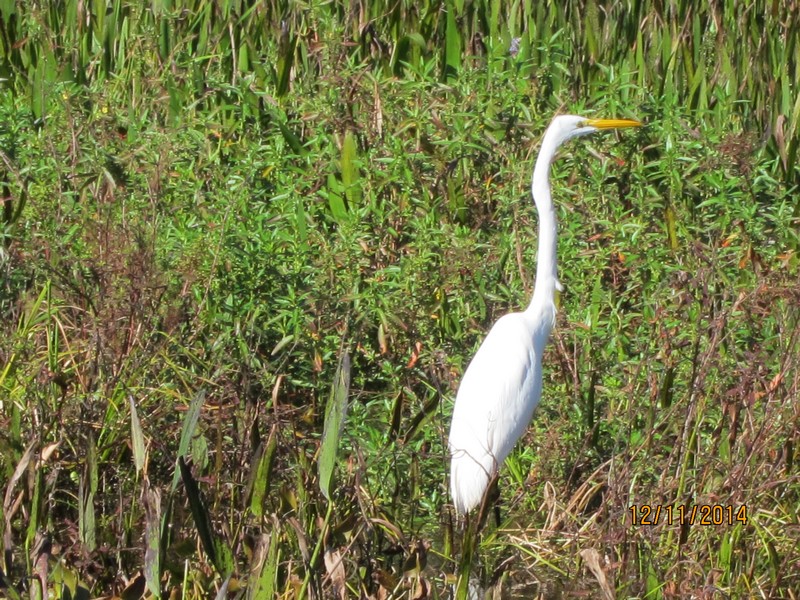 I think this was a cormorant. We saw lots more, along with blue herons, ducks, egrets, and more.
Tomorrow we are planning to go to Kennedy Space Center in the morning and afternoon, then to see a showing of Cirque du Soleil in Downtown Disney in the evening. Friday we go back home.