220 miles, 11 passes and an ascent of Mount Whitney. A helicopter evacuation of one of our party with an injured knee. Well below freezing temperatures at one campsite at just under 12,000 feet.
I came home with sore feet and 15 pounds lighter (160 going in, 145 now). I think I need to gain a little of that back before I start worrying about my weight again. I look positively skinny in my underwear. (No pictures will be posted.)
I'll post more later about my solar recharger, hiking poles, the helicopter evacuation, the WAG Bag and other exciting details, but for now it is sufficient to say that it has been done.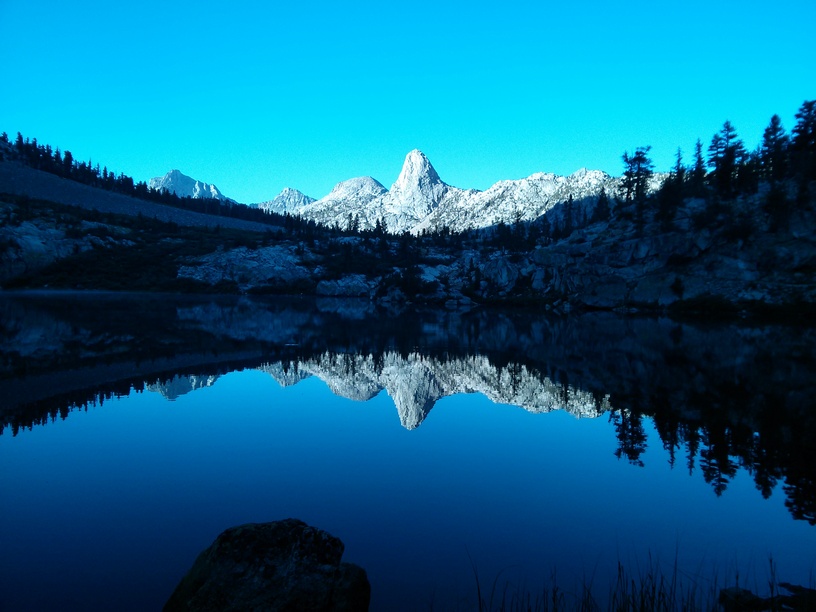 "N" saw this scene first, then we all had to take our own picture