Annecy is a nice little city (~52,000) on the edge of the French Alps,  about 20 miles from Geneva,  Switzerland.  The area has been settled since around 100-200 AD, but the earliest architecture dates from the 1100's.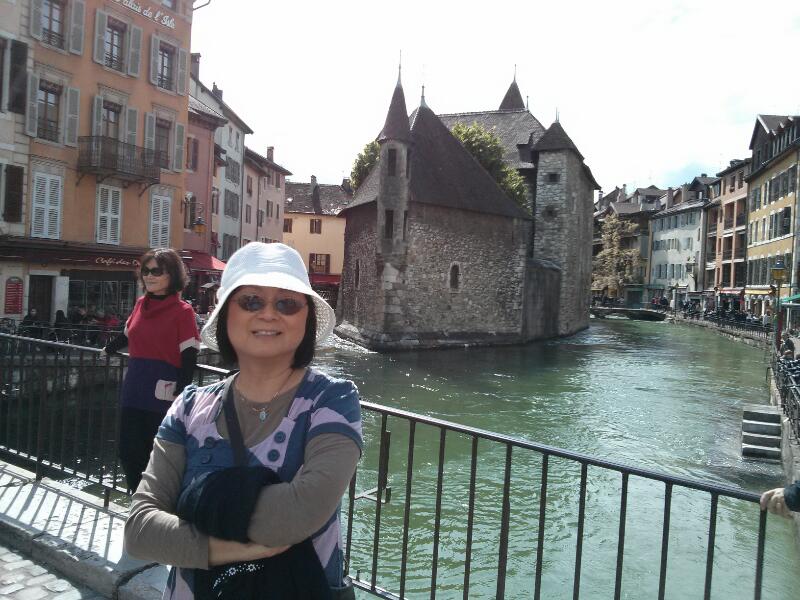 Dating from the 1100's above is the "Island Palace", in the middle of a canal.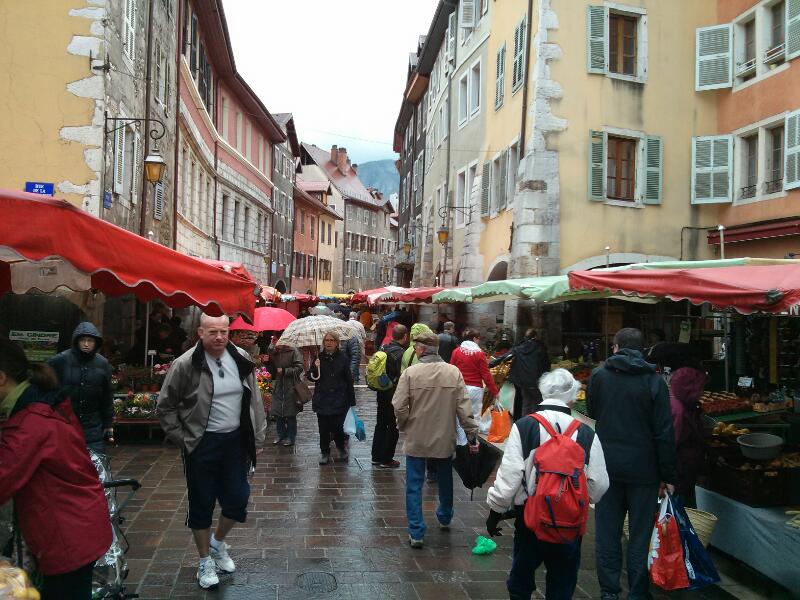 Today happened to be market day,  so I got to sit around while the girls browsed stalls full of fruit,  vegetables,  cheeses and trinkets. 
Three of our party don't eat cheese,  and two of them just tolerate it,  which is a significant problem in France.  We often have to skip a restaurant because there is nothing on the menu without cheese. Of course,  I skip the dishes with escargot,  but it's not much of a limitation since it's easy to find dishes without snails.
Tomorrow we will rent a car and drive up into Switzerland for the day.