I already posted about Oahu (Wahoo!). We only spent 3 full days there, but we were on the Big Island and Maui for 6 days each. Here are some high points.
Here's the kind of paradise I usually think of as Hawaii: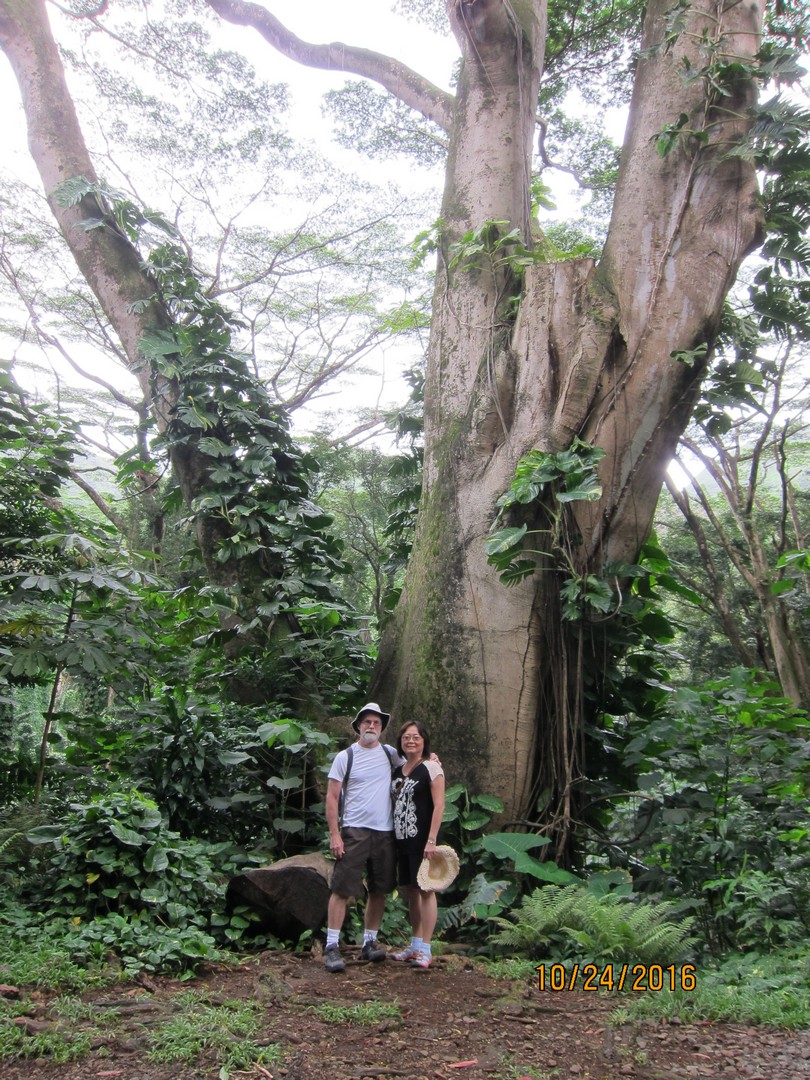 or this, on the Hana Highway in Maui: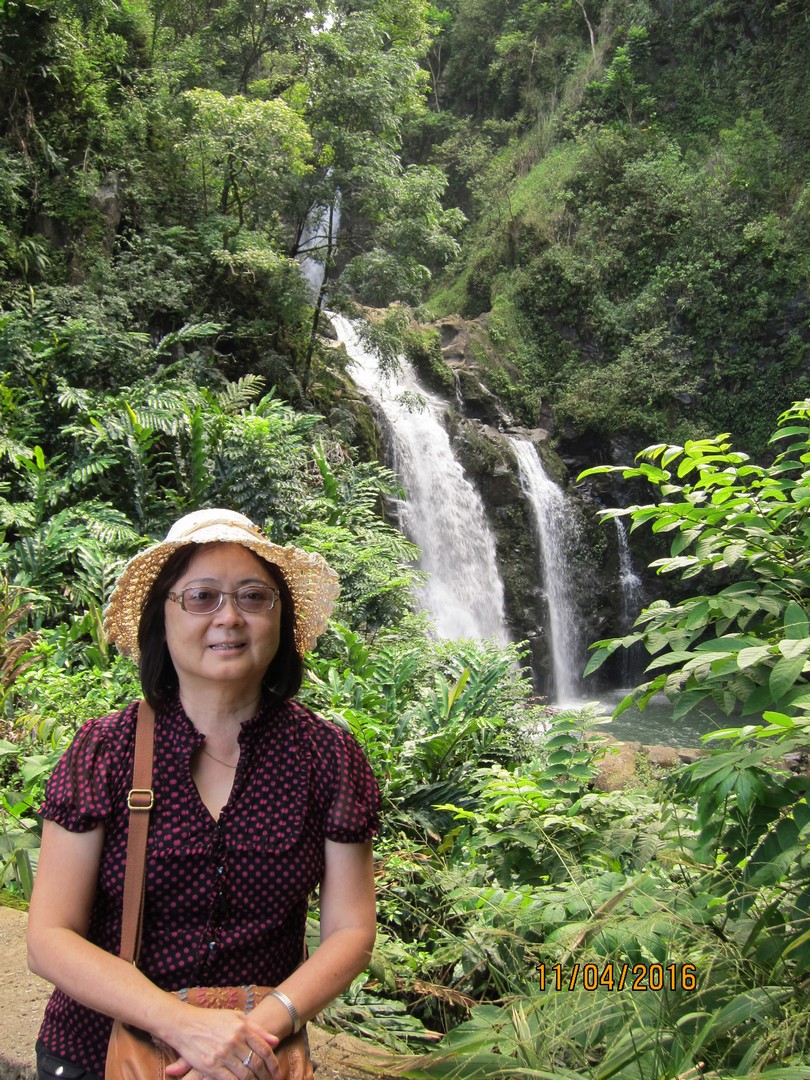 But there are places that look like this (driving up Mauna Kea on the big island):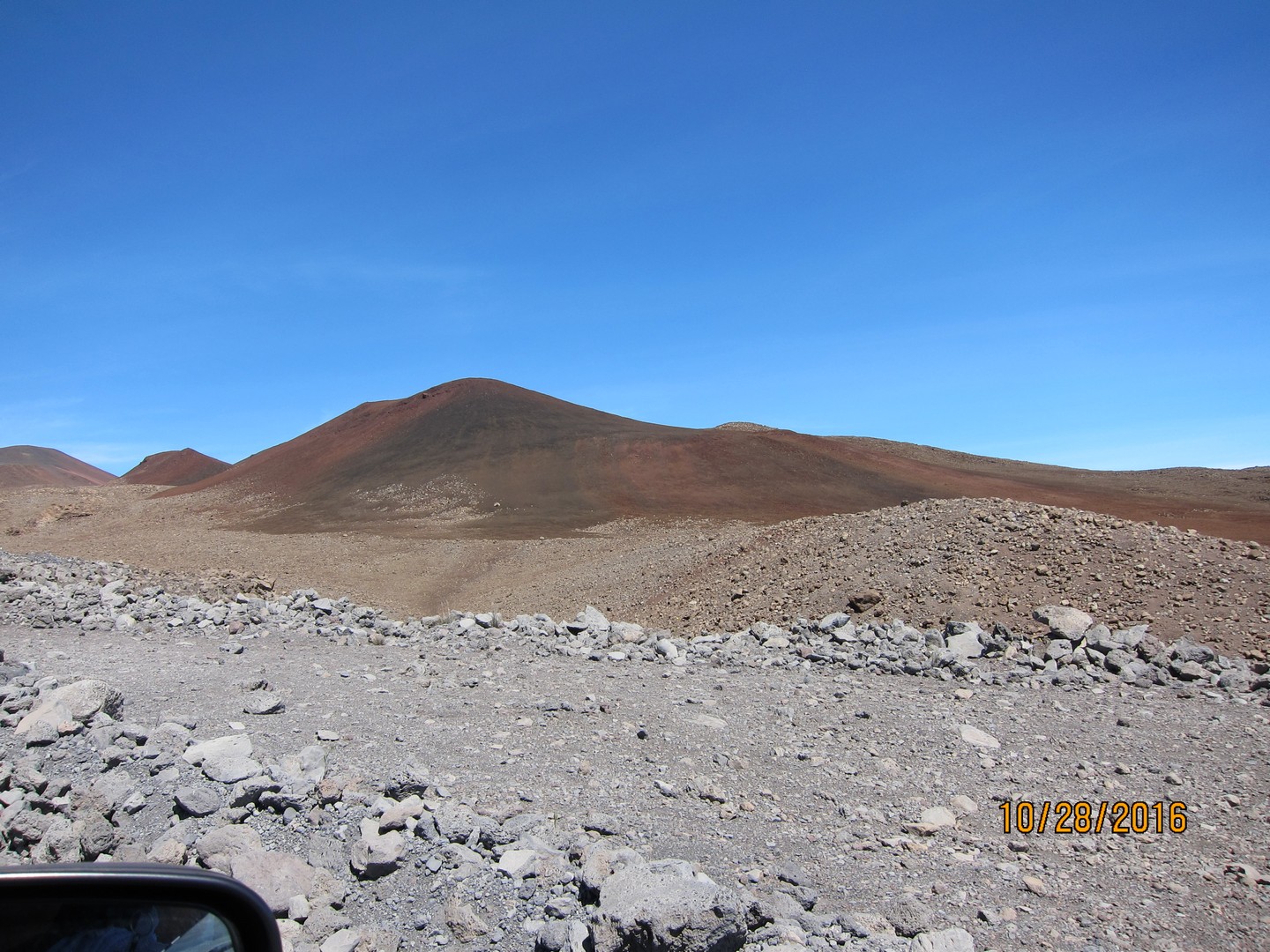 and this recent lava bed near Hilo on the big island: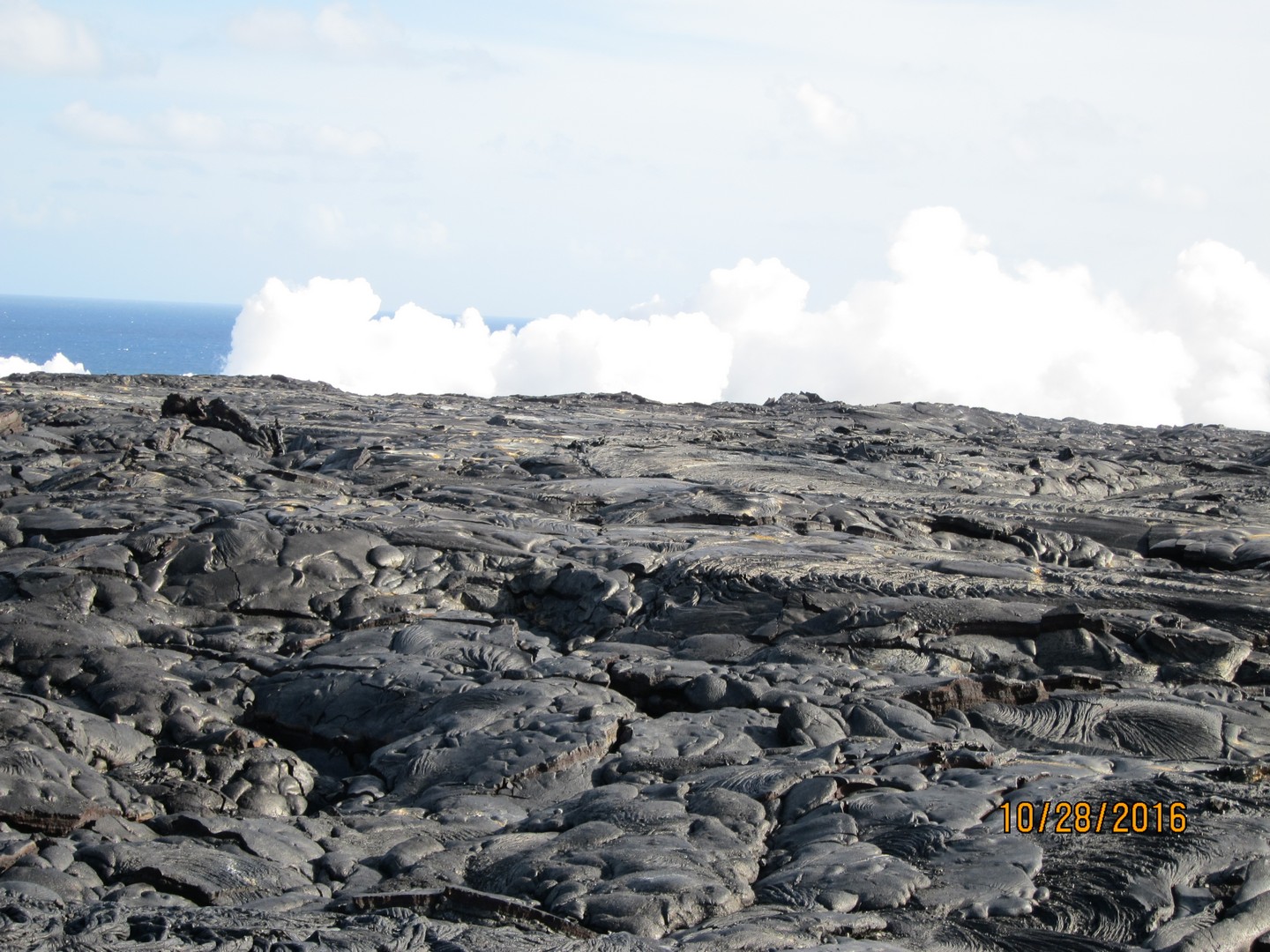 We loved our house on the Big Island, right across the street from a nice little beach. This picture of the sunset: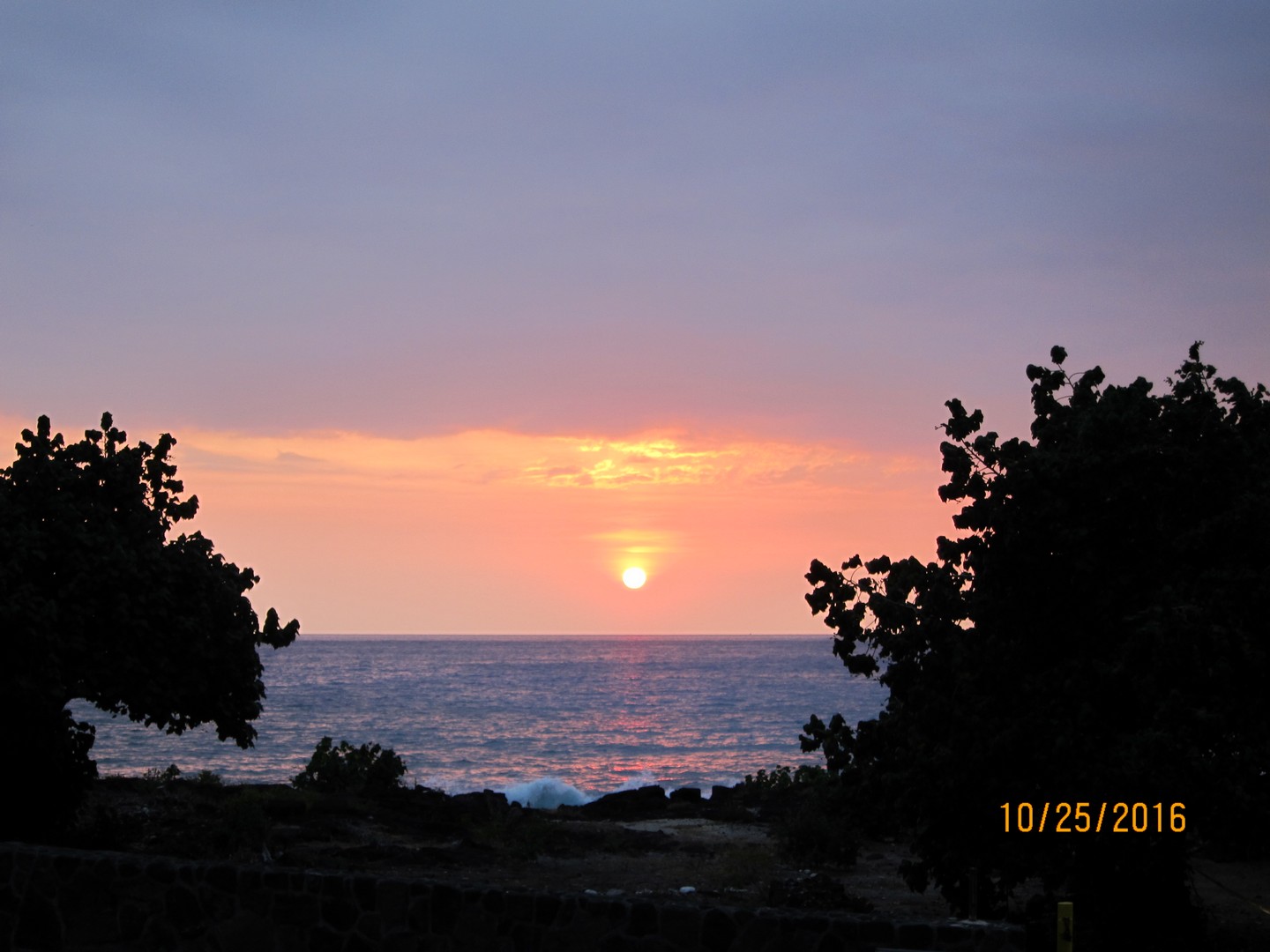 was taken through this window: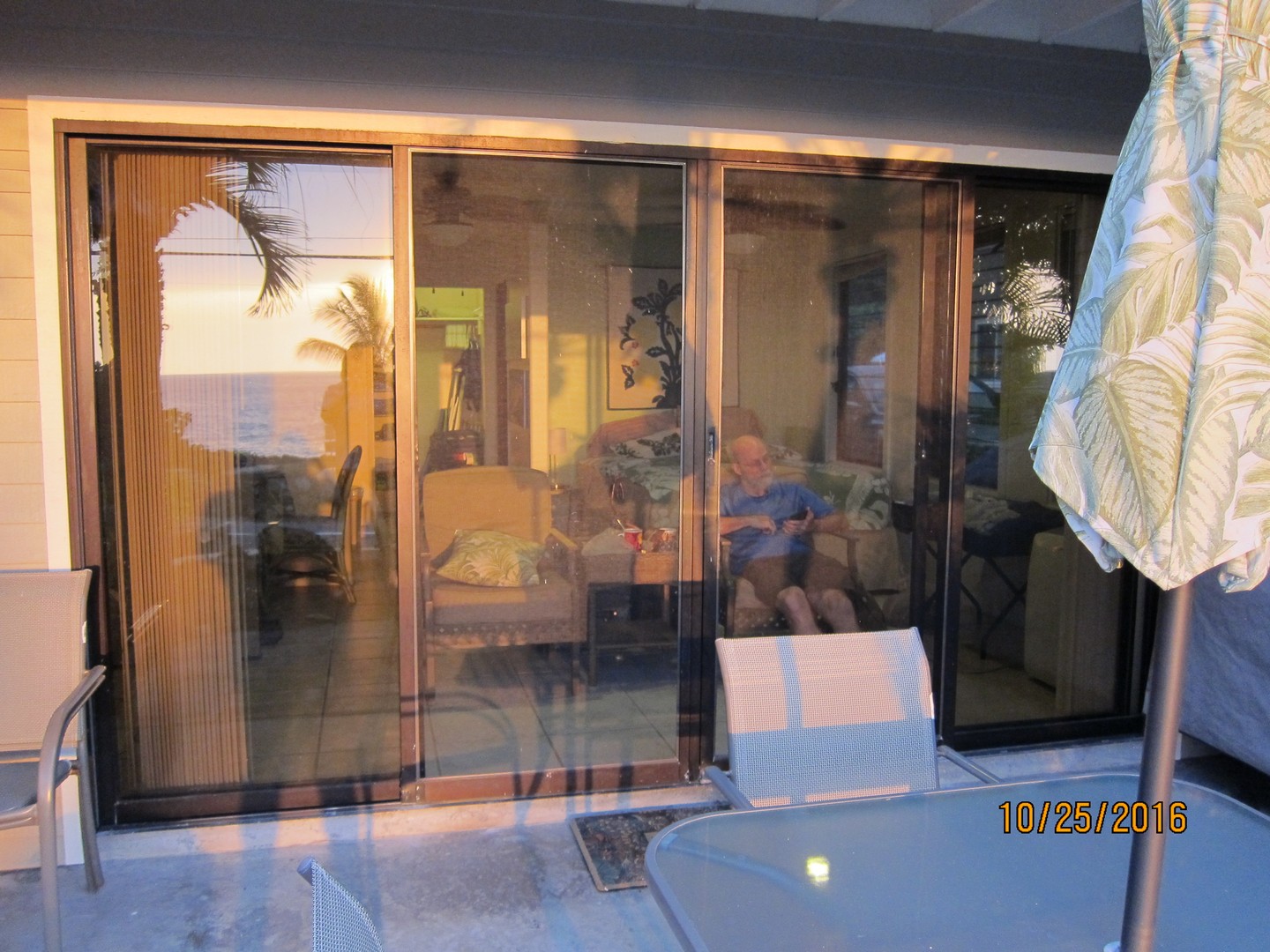 One thing made us a little nervous living here. Each time we drove down to our house next to the beach, we passed this sign (but it looks like the person is running towards the water…?):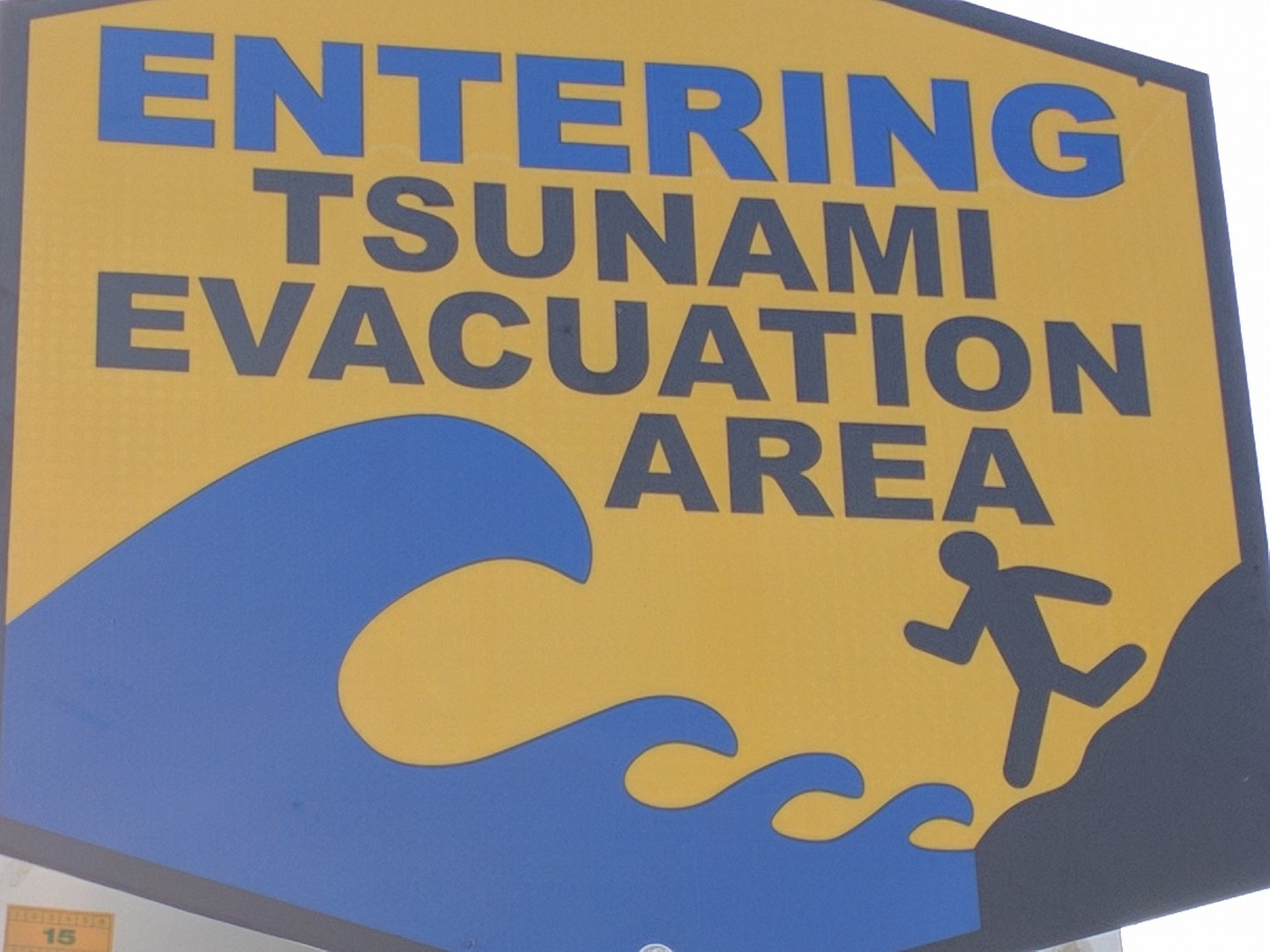 The volcanic action on the Big Island was really neat. Here's where lava was spouting up into the air out of a lake of lava: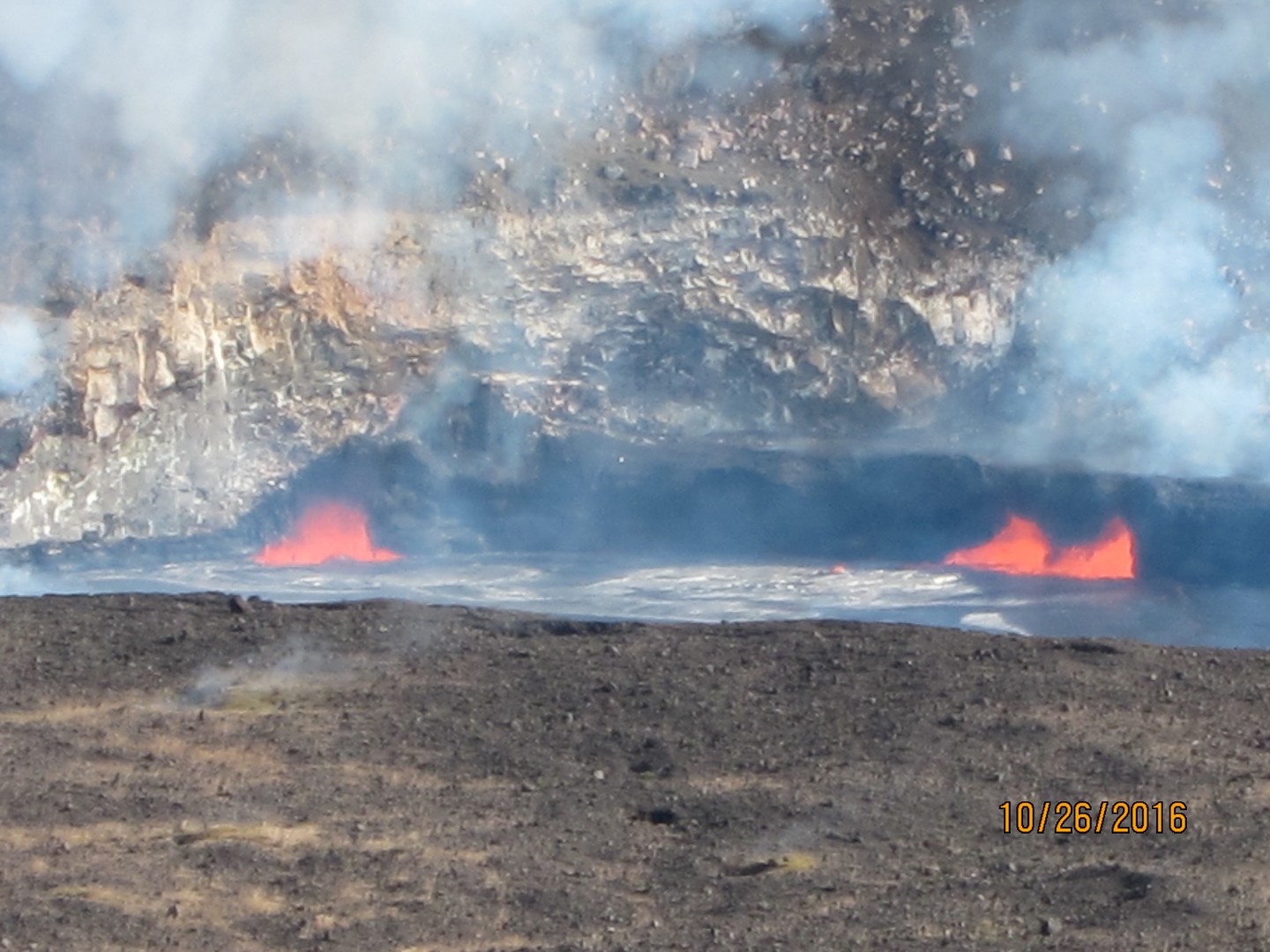 Here the lava was running out into the ocean generating this huge cloud of steam: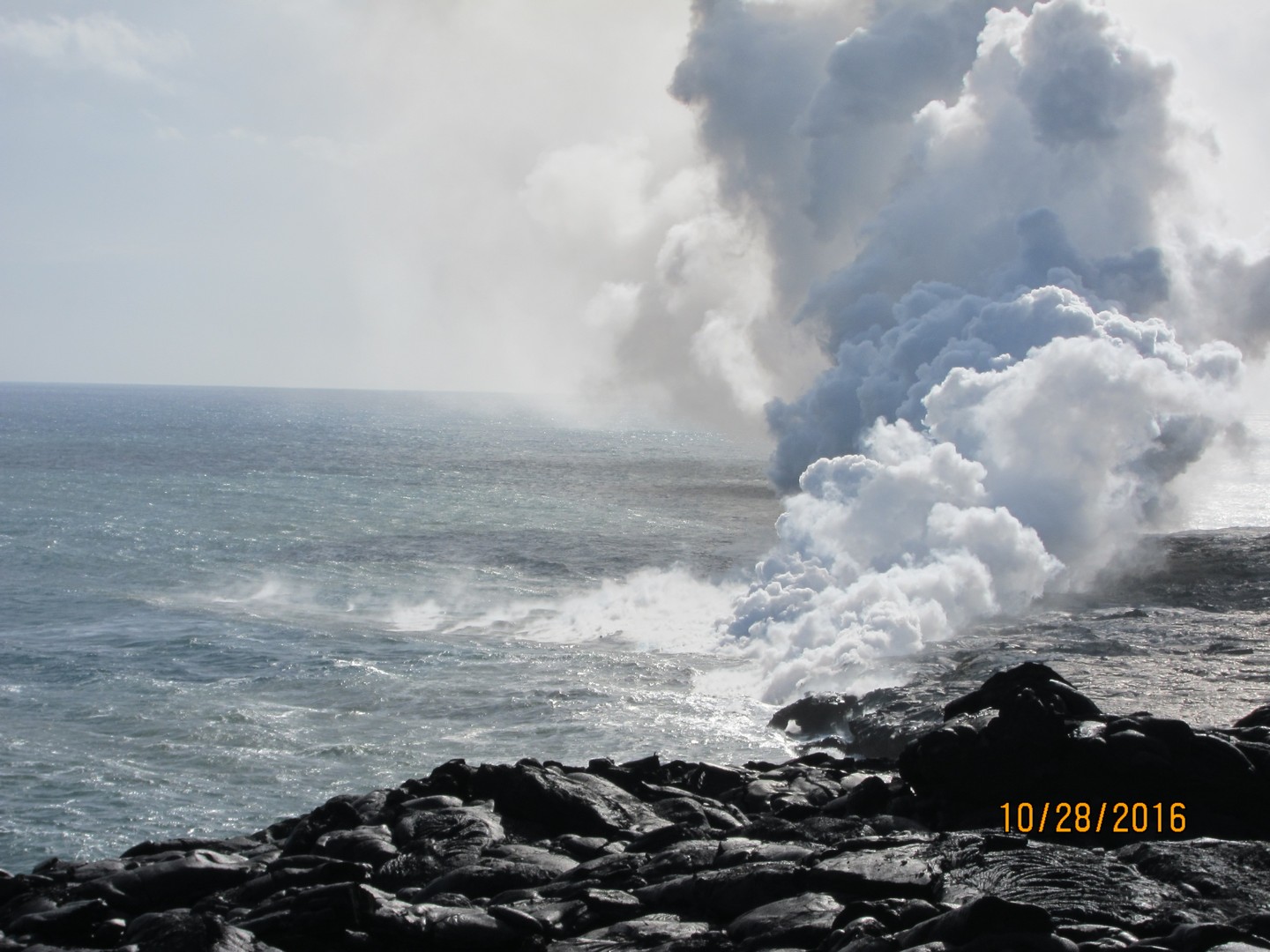 And here it is flowing underground: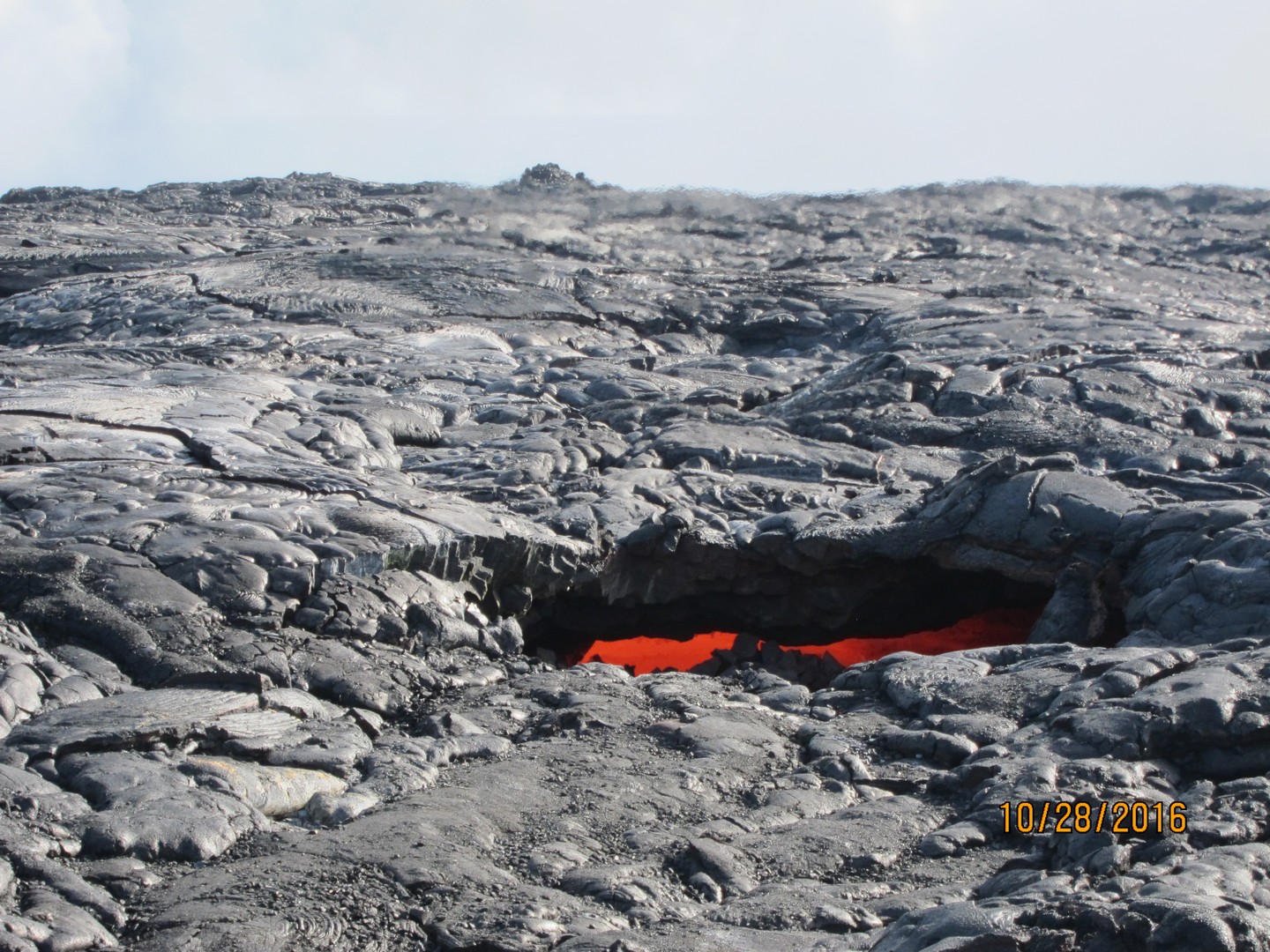 I love watching big waves crash against the shore (north-eastern Maui):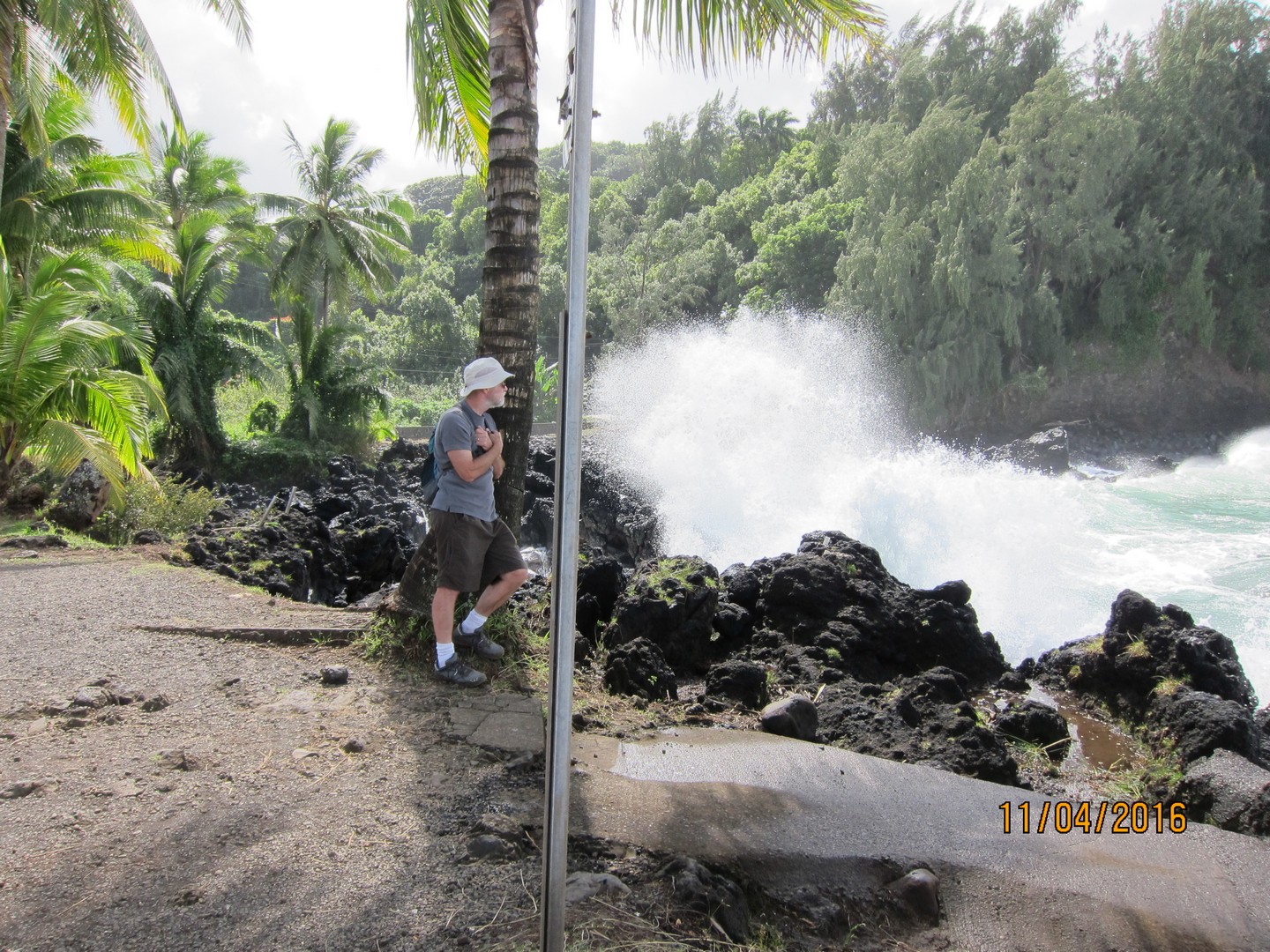 We also visited the Mauna Loa Macadamia Nut packaging plant near Hilo. Not worth making a detour for, but if you are passing by, why not stop in.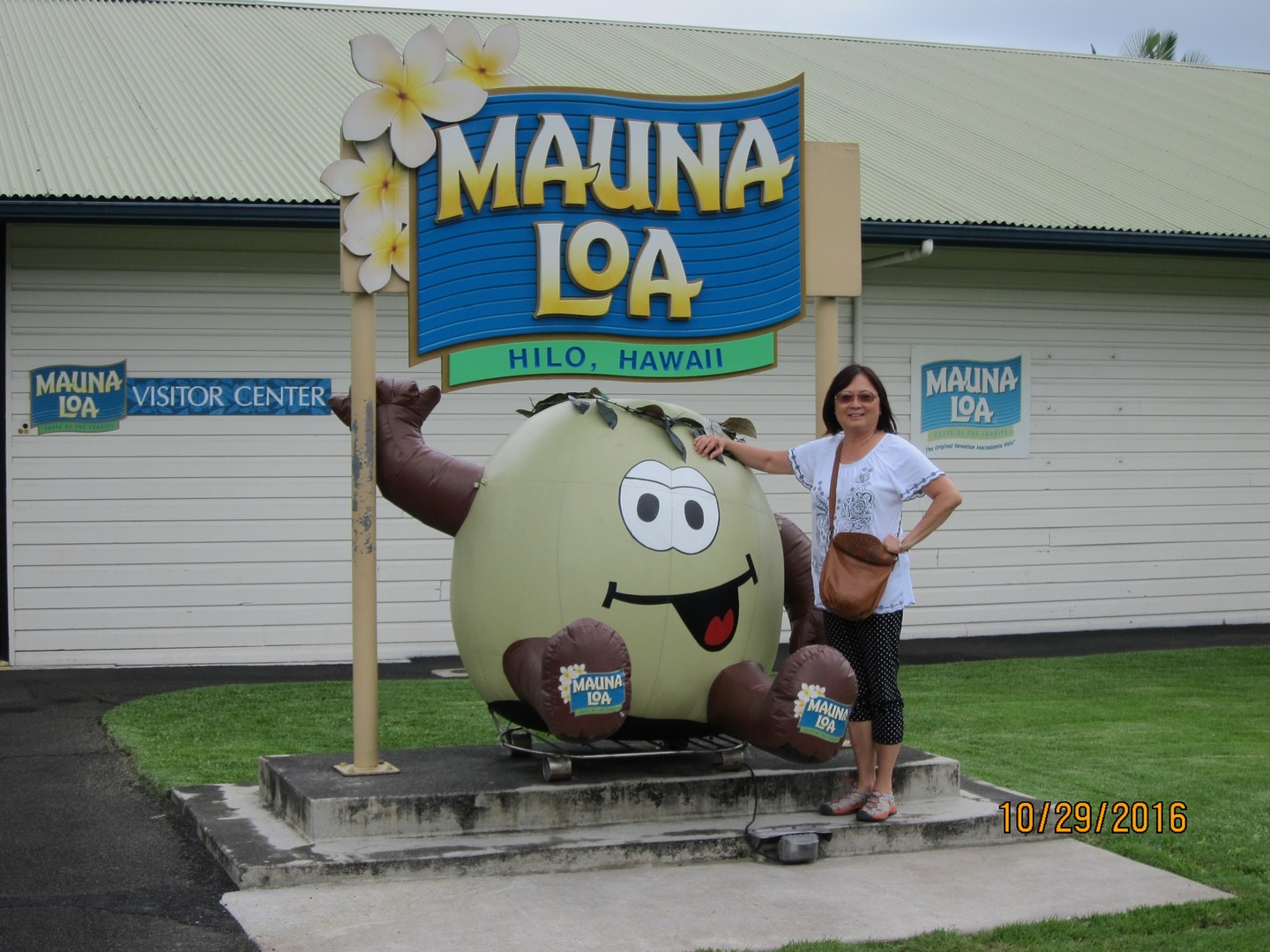 I went snorkeling off the coast of Maui. Gisele took these through the windows of a "glass bottom boat". The water was clearer than it looks in these pictures — the glass wasn't very transparent. Lots and lots of colorful fish that I could get within a foot or two of.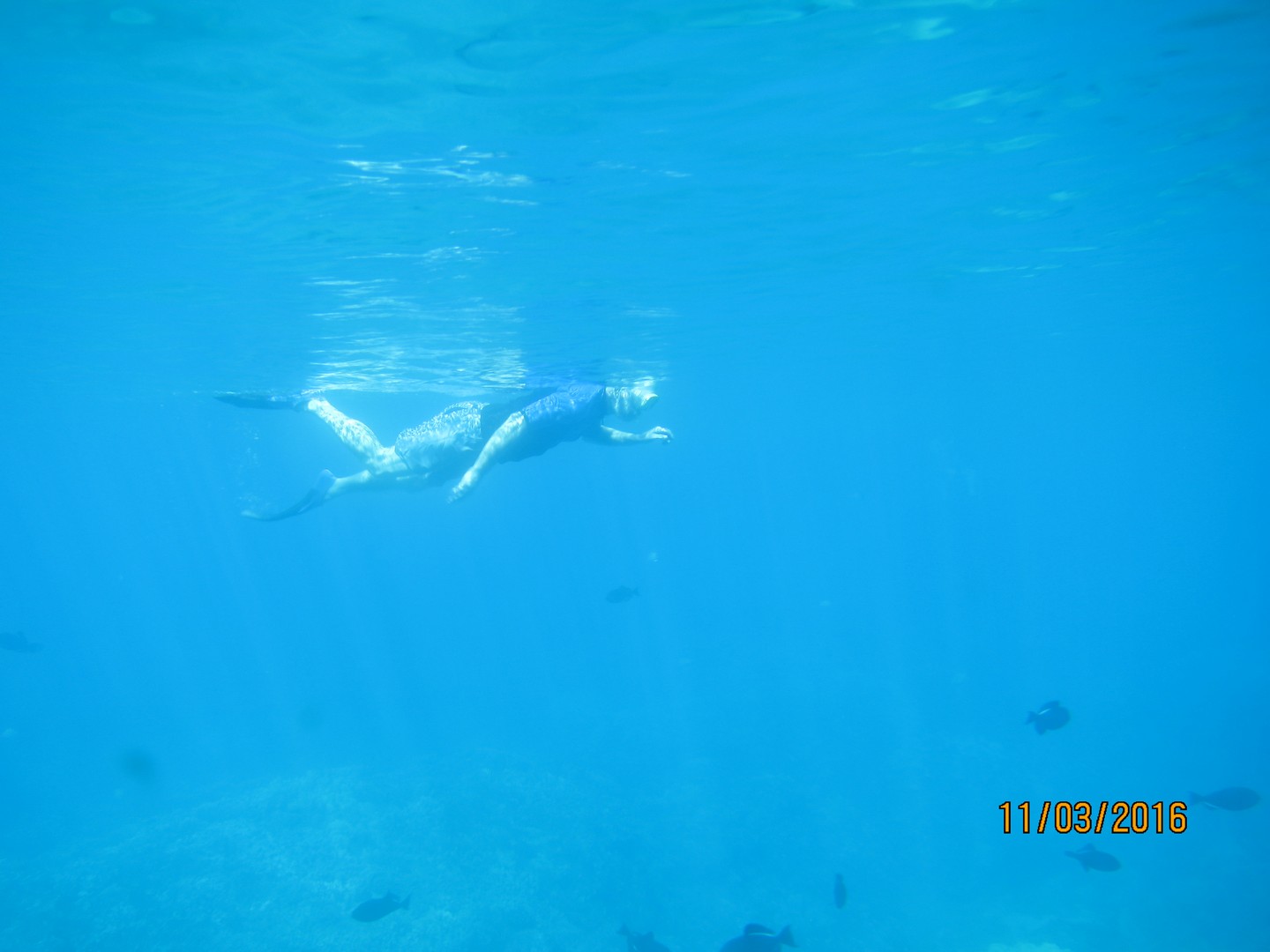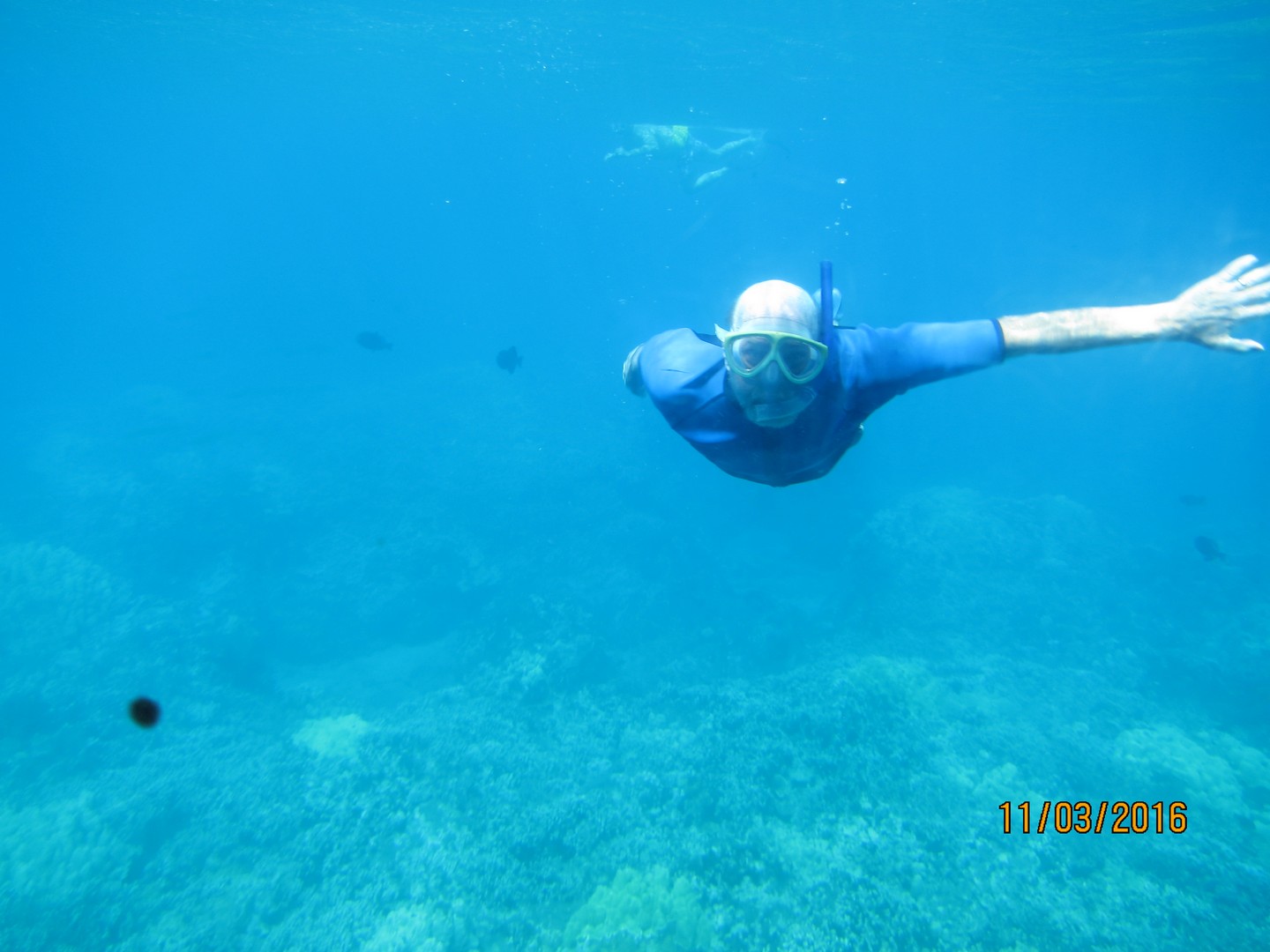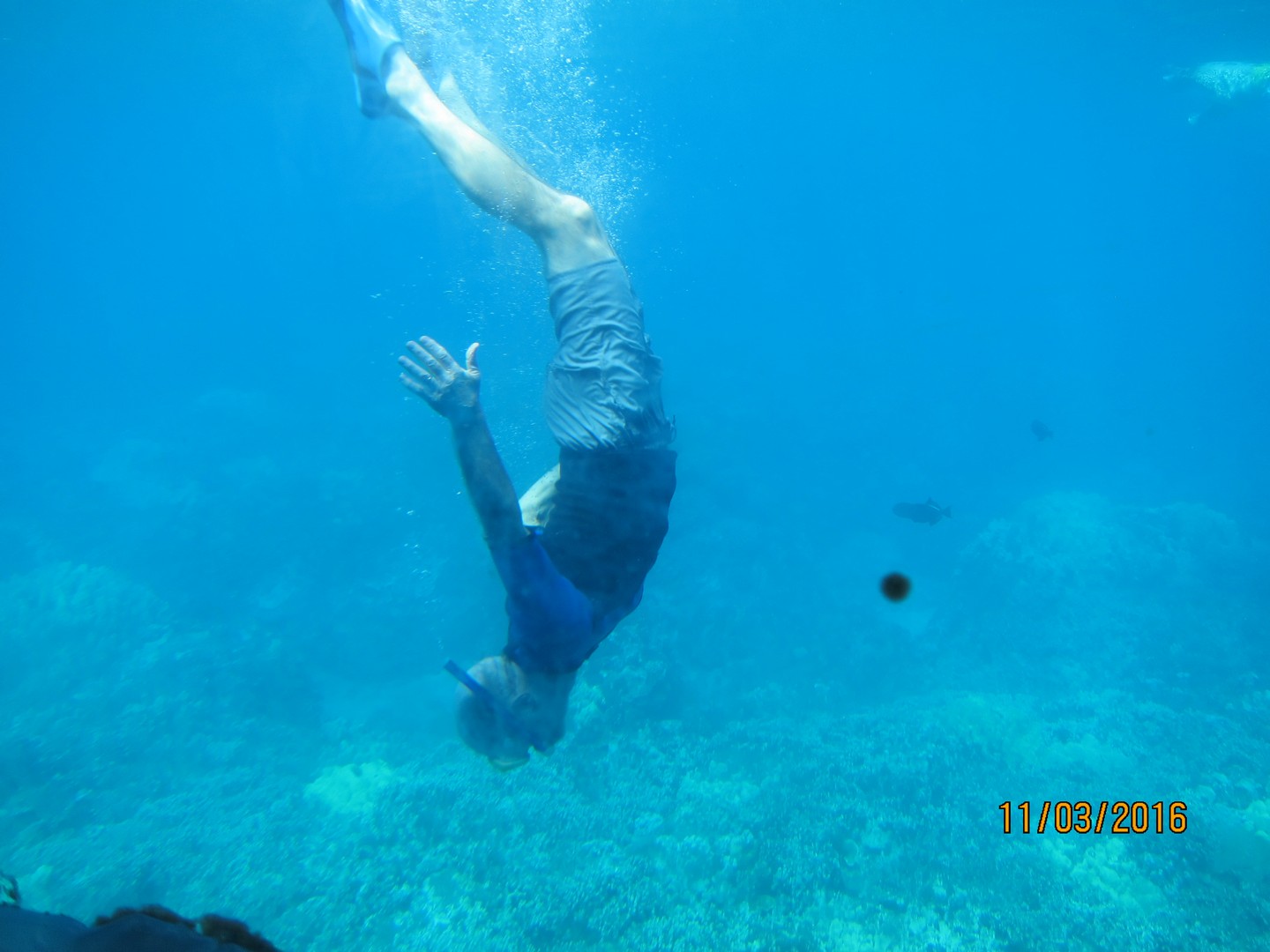 And I did a little ziplining on Maui. This was a very tame ride, but easy to get to and didn't take too long.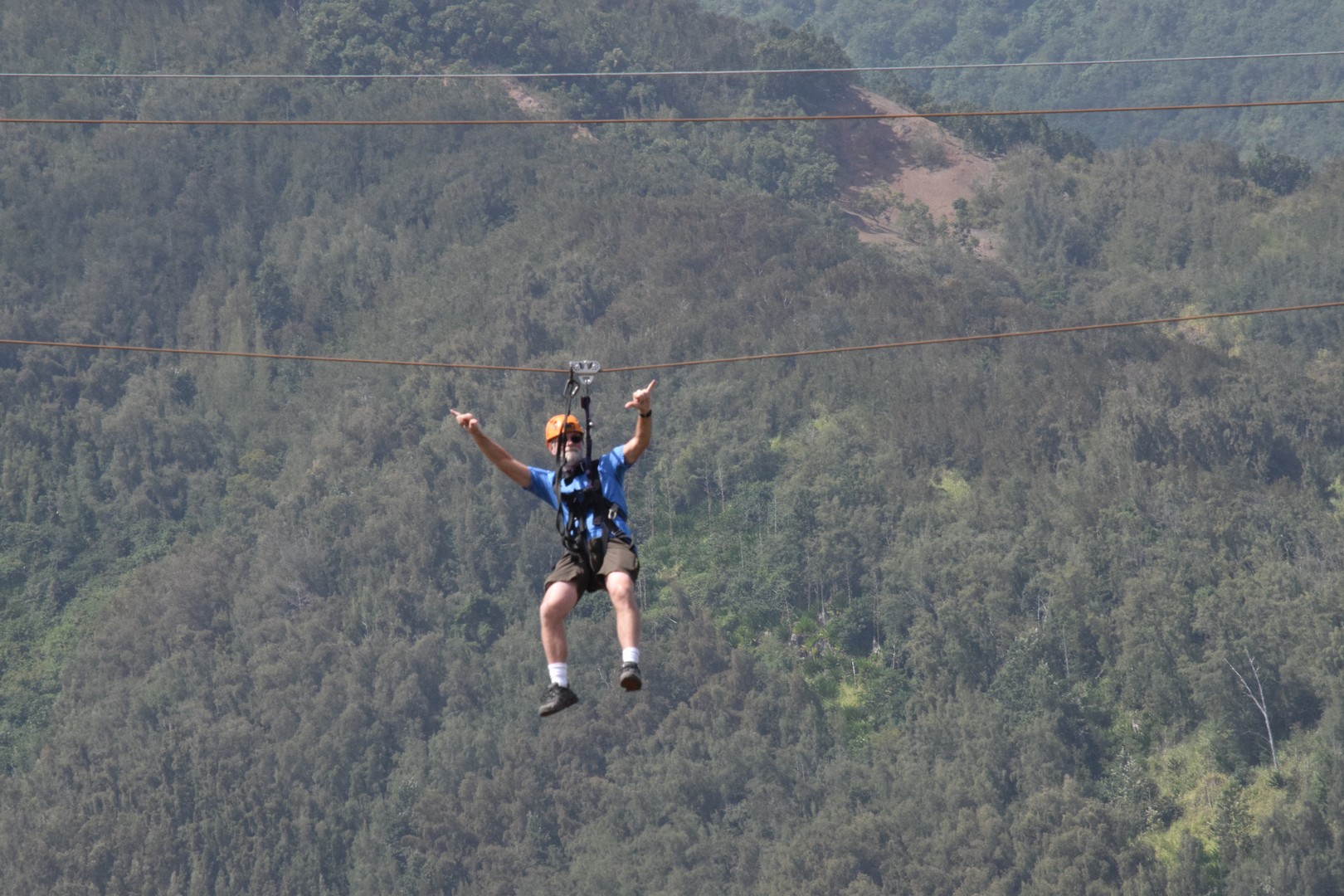 And back on Oahu, here's a picture of the Kualoa Ranch where most movies that take place in Hawaii are filmed. This tree is from the first Jurassic Park. The doctor and kids hid behind this when the T. Rex was chasing the Galomimus.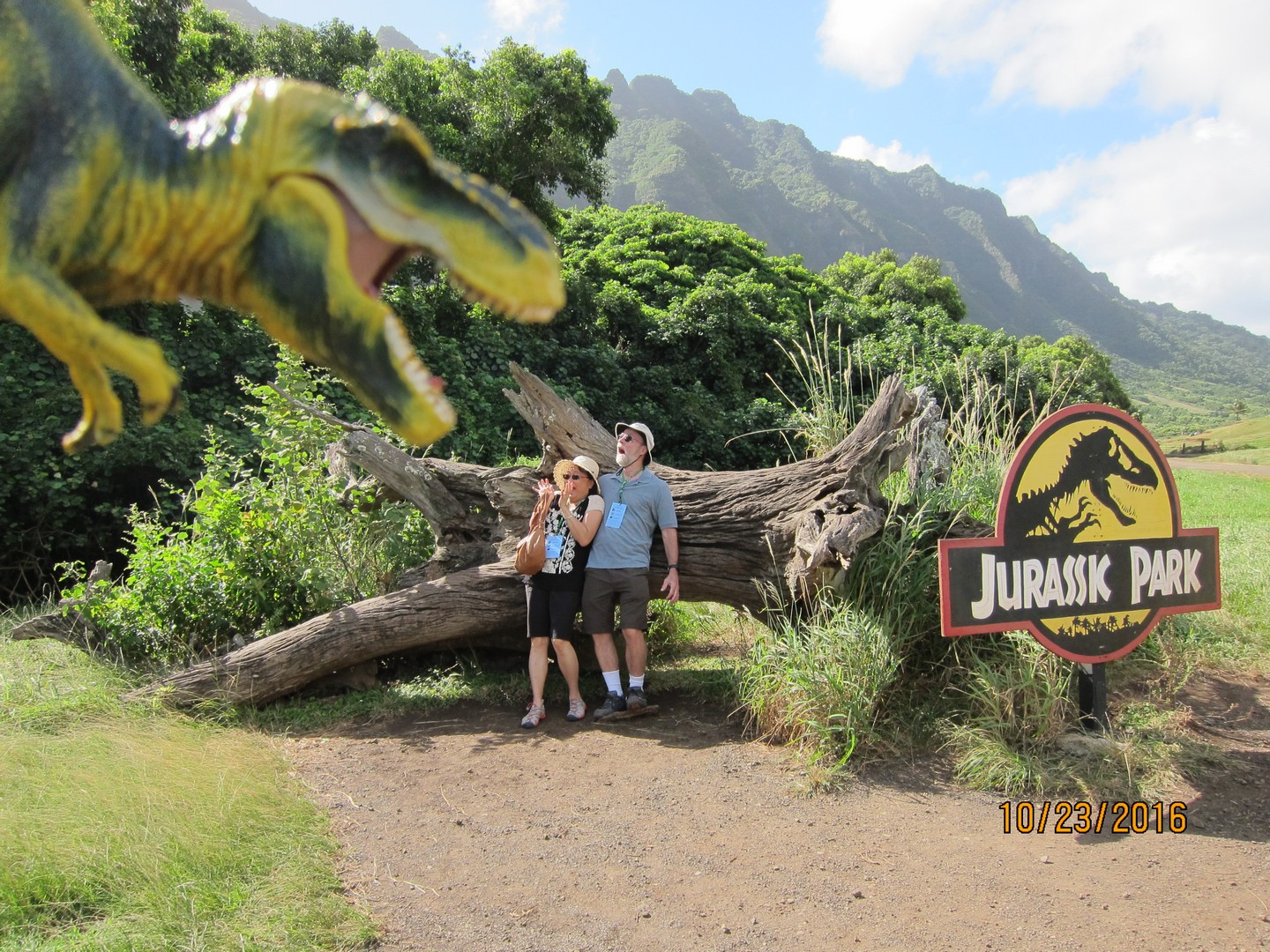 Two weeks was a good visit. Long enough to see the three islands, I think. Maybe someday we will go back and visit other islands, but there are lots of other places in the world beckoning to us.