We bought a satellite phone.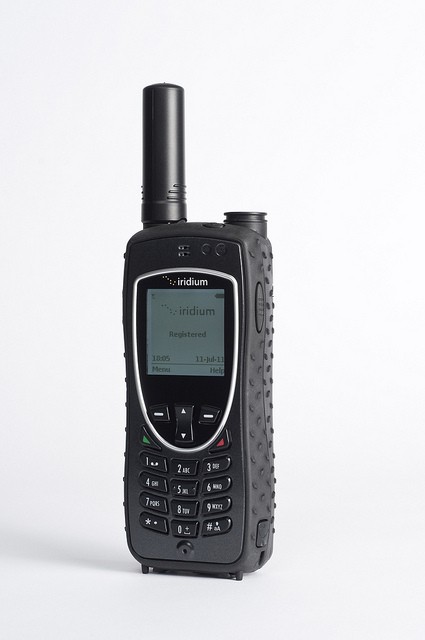 We do a lot of world travel, and I do some hiking and 4-wheeling into areas with no phone service, so it should be useful, even just for emergencies and peace of mind. I was on a backpacking trip a couple of years ago in the Sierra when a passing hiker's satellite phone saved one of our party from a desperate situation. I was out 4-wheeling when the car broke down and it was just by luck that another 4-wheeler came by and helped us out.
There are several satellite phone networks, some in geosynchronous orbit and some in low earth orbits. Each has advantages and disadvantages. Geosynchronous satellites are always in the same spot in the sky and if you are at a lower latitude you should always be able to connect to one (assuming you have line of sight with no trees or canyons around) Once connected the signal won't fade or be lost. However, the distance the signal has to travel introduces lag and if you are above about 70 degrees latitude (north or south) you cannot connect.
Low earth orbit satellites consist of whole swarms of satellites, each in its own orbit circling the earth.
The low earth orbit option I chose is Iridium. Iridium's swarm of 66 satellites 485 miles up in polar orbits has a satellite in reach of every point on the earth "almost all of the time". Coincidentally, Iridium's gateway is in Tempe about a mile from my house, but that doesn't give me any advantages.
It costs a lot of money to put all those satellites in orbit (billions of dollars) and to maintain the network. Iridium went bankrupt in 1999, about a year after they went into service, part of the problem being that until all the satellites were up they couldn't offer reliable communication. Phones were large, heavy and expensive, as were connections, and the market was not there.
They were bought out by another company a couple of years later for a fraction of the investment and have become commercially successful. According to the Wikipedia article linked to above, the US Department of Defense makes up about 1/4 of Iridium's revenue.
There actually are a few places in the world where even an Iridium phone won't connect, but it's for political rather than technical reasons. A few countries don't allow them (Cuba, North Korea…), so if you are detected to be in one of those countries the phone refuses to connect.
Satellite phones are really not much more expensive than cell phones, but the provider doesn't subsidize the phones like ATT, Verizon and T-Mobile do. If you want a phone, you pay full price. Monthly contracts are not too expensive either compared to cell phone plans, but they generally don't include many minutes and extra minutes are expensive. For example, my plan is $50/month and includes 10 minutes. Extra minutes are $1.29 each. That could add up pretty quickly. On the plus side, I can receive text messages (of 160 characters or less) for free, though sending one costs $.75 each.
Obviously at those prices it's not for casual chatting or long soul-searching conversations. It's an emergency device, and a quick update device.
I bought the smallest, lightest Iridium phone I could find: the Iridium Extreme. It is tougher than most — Mil spec ruggedized — so it should survive backpacking drops and falls, and is lighter than most at under 9 ounces, barely an ounce heavier than my cell phone. I tried it out in the back yard; it connected very quickly and surprisingly even retained the connection after coming back into my kitchen.