Even though the days are still hot (in the high 90s), nights are getting down into the 60s. I have set up a whole house ventilation system to take advantage of the cool nights.
Once the temperature outside drops below the temperature in the house (usually about 80), I turn on two fans in upstairs windows (Devon and Derek's rooms) blowing air out. I open windows and doors downstairs and in my bedroom, and the fans pull the air through the house cooling it off. We are needing light blankets before the early morning.
We close and lock downstairs windows and doors while we are sleeping, of course, so the air then comes in through our bedroom only. As soon as we get up we reopen the downstairs. Then once the outside temperature rises above the house temperature again, we shut the system down. The house stays cool much longer in the morning, and the air conditioners don't come back on again until mid-afternoon.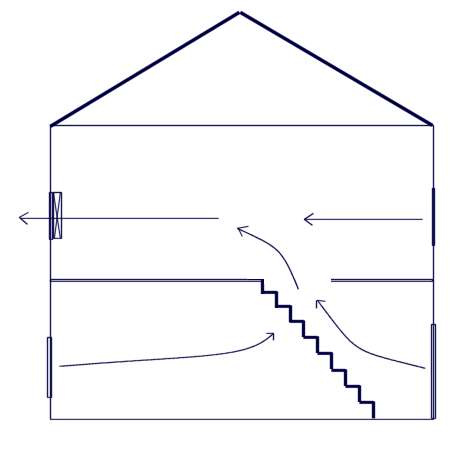 I'm sure it saves a little on the cooling bill, and it's nice to have the fresh air moving through the house. For a total outlay of about $35 for the two fans, I'm sure it has already paid for itself.
Ideally the fans would blow air into the attic instead of out a window, thereby cooling off the attic too, but that's a much bigger project. Maybe someday.