Yesterday we went to the house where Leonardo da Vinci spent the last three years of his life, in a little town called Clos Luce. I stood in the bedroom where he died.
There were many models of his inventions, some of them full size and working, that we could touch and move. Here is his machine for lifting heavy objects, demonstrated by traveling friend Sharon.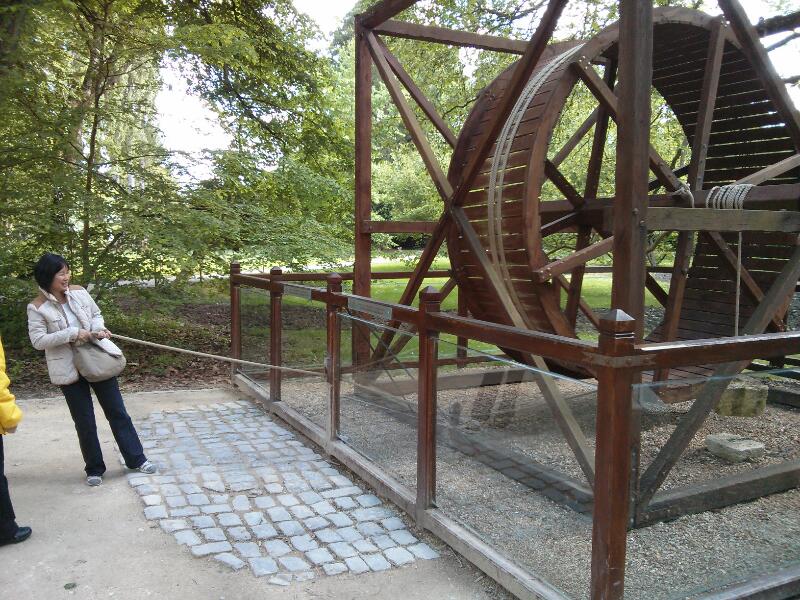 We also visited the largest castle in the region, out of more than 300, at Chenonceau. Huge castle and grounds. Somebody sure had a lot of money.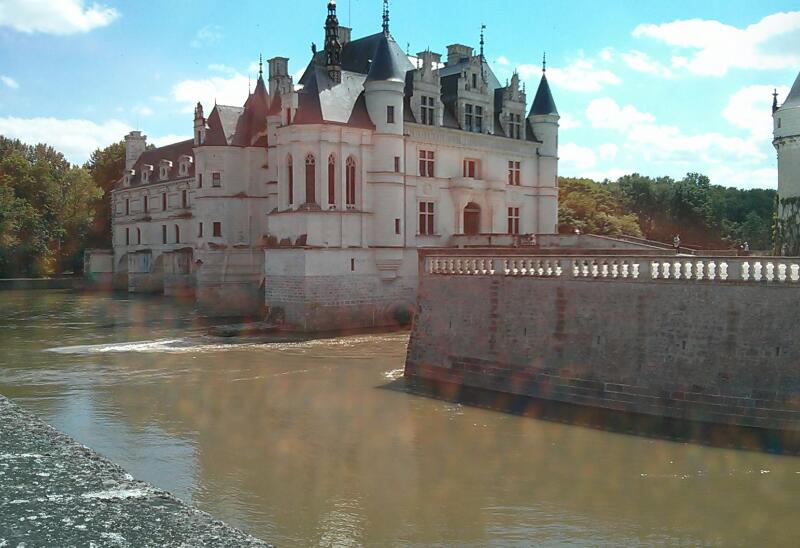 That evening the couple we are staying with treated us to a quiche dinner. Here are Karen, the Madame, the Monsieur, and Janice at the table in the back yard. Of course the meal included bread, local wine, and camembert cheese.