Gisele had surgery on her finger on Wednesday. She had a cyst in the end joint of her middle finger that was impinging on the nail root, resulting in a gap under part of the nail that frequently became infected. The surgeon removed the cyst, and promises that the nail should grow normally now.
She had a lot of fun for a couple of days with her huge finger. Someone cutting her off in traffic would really get an eyeful (if she were that kind of person)!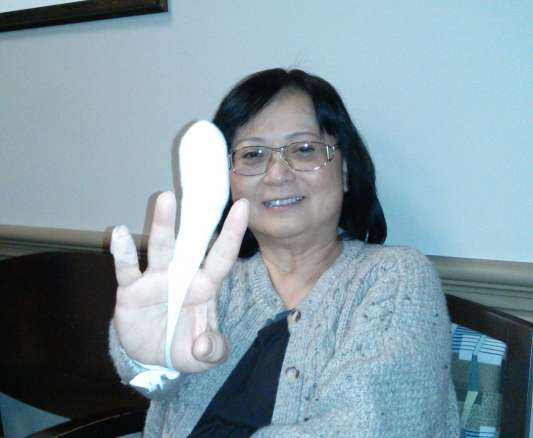 They took off the big bandage today and now she just has a band-aid. Much more convenient, but more likely to get bumped so she is wearing a metal finger protector over it. No pictures — it's not that exciting.