Here's my newest toy; a quadricopter: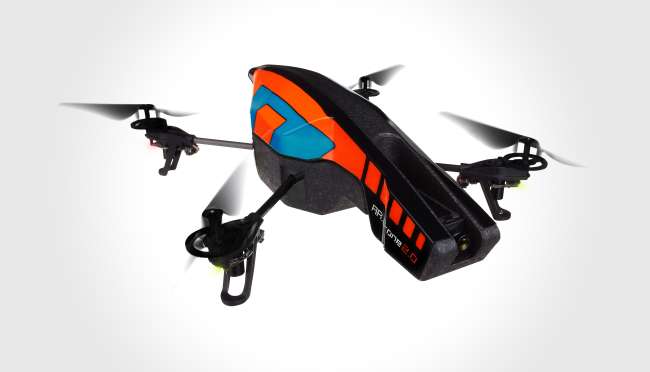 I got it yesterday from Brookstone
It's a remote control helicopter with 4 rotors that work together to give amazing stability and control. It can be easily controlled with either an iPad, iPhone or Android tablet or phone, indoors or out. There's one mode where you just tilt the tablet or phone to have the copter move that way, easily getting it to fly in circles or hover motionless.
It has two cameras; a 720 HD front-facing camera and a lower res down-facing. Live video can be viewed on the tablet or phone, and can be recorded. The down-facing camera is also used to help keep it hovering in place, along with sonar sensors to keep it at a constant altitude.
It's a neat toy, and I'll try to post some videos I've taken with it later on. I'm still just learning the fine details of control.