Not me this time. Derek tore the labrum in his left shoulder playing soccer a few months ago. He had laparoscopic surgery this morning to repair it. Everything went well and he is at our house spaced out on pain pills this evening.
The labrum helps hold the arm bone (humerus) in the socket. When it is torn, the shoulder can easily dislocate, and Derek had two tears, one short and one quite long. After about a year of recovery from surgery Derek should have a normal shoulder again. Meanwhile he will be in a sling for a few weeks, and in physical therapy for a few months.
In the picture below (taken during his surgery), you can see near the middle of the screen how the cartilage is peeled back from the bone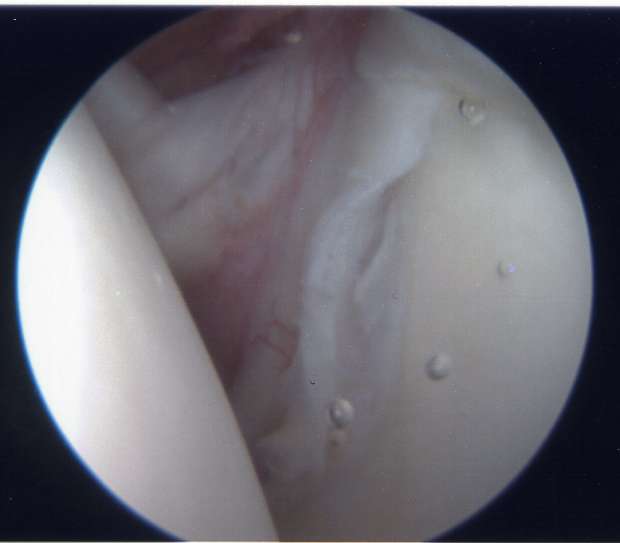 In the next picture, you can see how it has been stitched back together. This smaller tear only took one stitch, while the larger one took 3.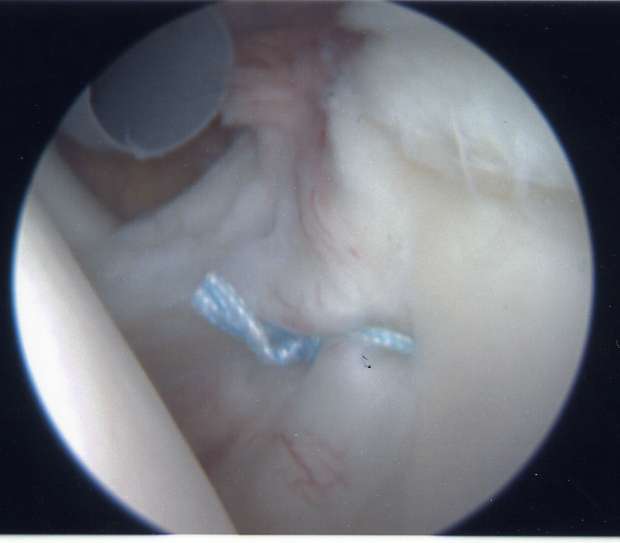 You can also see one of the laparoscopic instruments in the lower picture, though I'm not sure what it is for. Probably just a tube for inserting various instruments as needed.