Devon was the main actor in a commercial for a new video game. The commercial was just filmed yesterday and won't be published for a couple of months, but here's a picture of him in costume.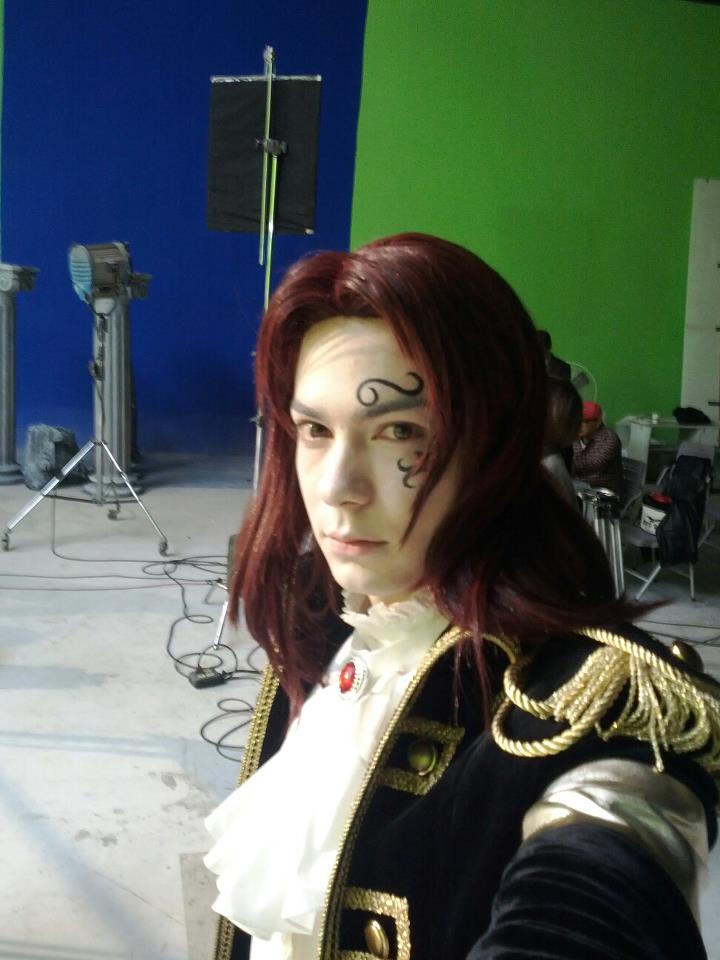 I didn't recognize him at first. He said it was just about the most fun he has ever had. He was flying in a harness, and there was lots of green screen work that will be filled in later with CGI.
The game is "Maple Story", by the way.