Here's a graph showing the energy I've used since installing the solar panels two and a half weeks ago. The blue is energy I have bought from SRP, and the red is energy the solar panels have generated.
You can roughly infer the weather from looking at the graph. The sky has been clear except for some high thin clouds on January 3rd. The solar energy is down a little that day. And the total energy used each day has fallen as the temperature has gone up, until yesterday when it was cooler.
Cumulatively, I've bought 412 kWh from SRP, and generated 580, or about 61% of my total consumed energy. There are cooler days forecast, so that ratio is probably going to come down.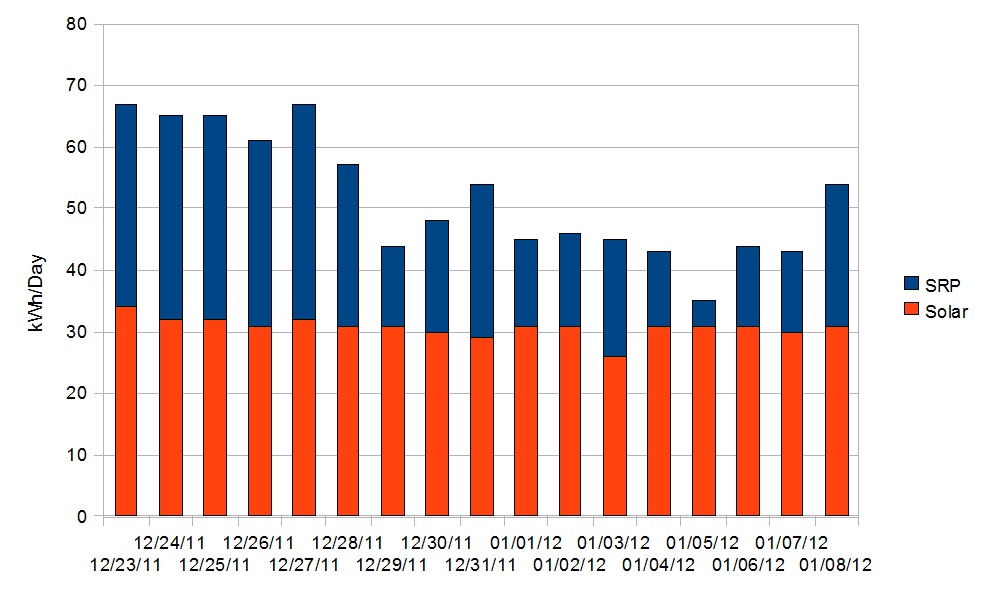 (Right click the graph and select "View Image" for a larger version.)