Poor Apollo!
About a week ago we noticed that he was licking his paw a lot. We looked at it but did not see anything unusual.
Then today he was licking it again, and saw that it was quite red under the fur on the top of his paw. We took him to the vet, who said he has an infection. It's not hard to treat with antibiotics and topical spray, but it won't heal if he keeps licking it. Hence, the lampshade. You can just see the red area on the top of his right front paw in the picture.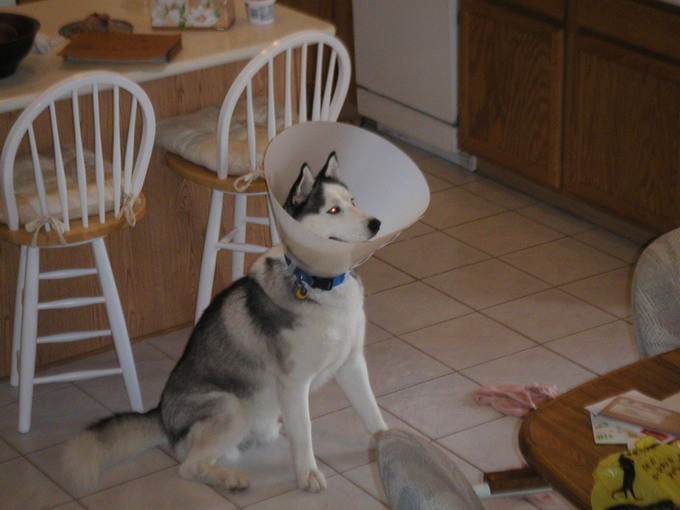 Poor puppy takes it very well. He keeps bumping into things, but doesn't complain about it. We can only take it off when we are watching him intently and stop him whenever he starts to lick. He has to wear it for a week.