My kitchen has 7 recessed light bulbs in the ceiling. Since early 2000, I have been keeping track of how long the bulbs last. Here's a graph of the results to date, showing bulb life in days. Click on the graph for a larger image.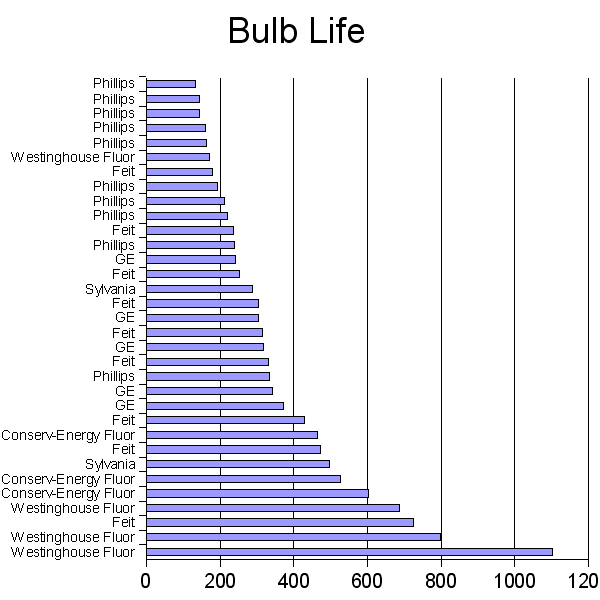 You can see that Phillips incandescent bulbs are the least reliable; on average they only last 177 days. Of the incandescent type, GE, Sylvania and Feit are pretty comparable. Sylvania lasted 393 days on average, but since there were only two of them it's not statistically significant. GE lasted 315 days on average, and Feit 360 days. There's probably not really enough data to distinguish between these three bulb types.
Somewhere around 2002 I started using more and more compact flourescent bulbs. By now I have filled most of the sockets with this type, and many of them are still working. The flourescent bulbs that failed early show up on the graph, but shouldn't be taken as representative of flourescent bulb life. Some of them are still in the sockets after 3, 4 and more years.
There's the data; do with it what you like!