Staying another night in the Ocean View park near Leading Tickles, although the weather has turned chilly, cloudy and rainy. The camp hostess thought we would leave with everyone else because of the weather, but we told her it will be raining anywhere we go, so we might as well stay where it's so beautiful.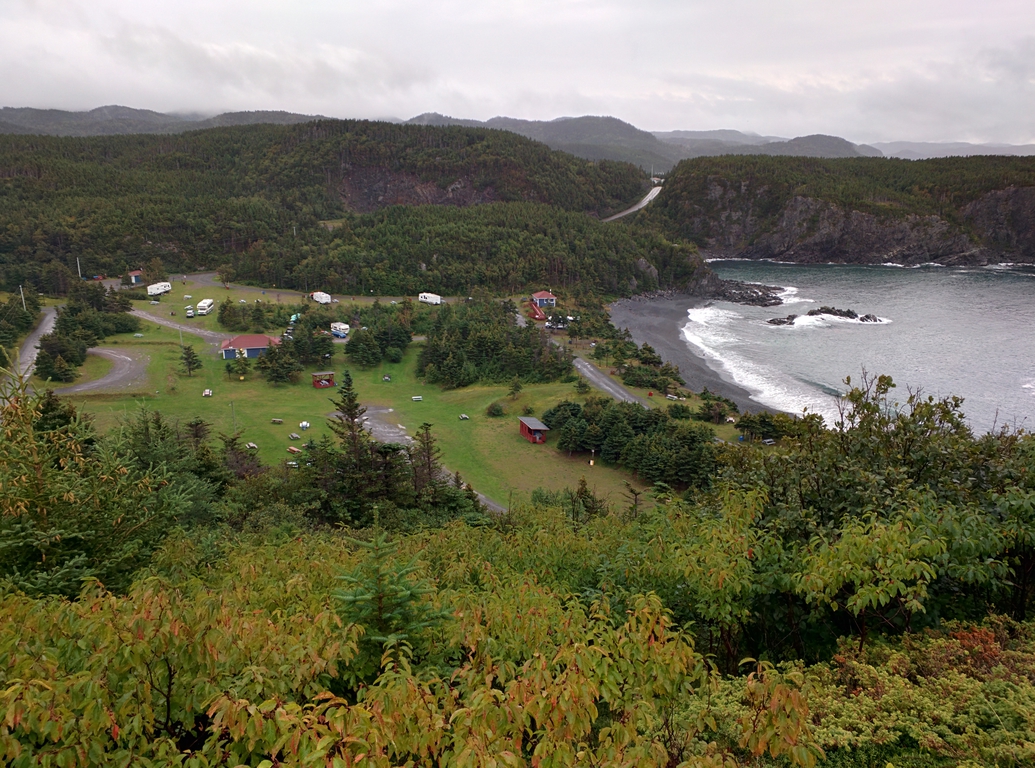 I hiked up to the top of the hill and took this picture of the park. You can just make out the white of our RV through the trees next to the beach. It's right in front of the red building.
There's another very similar beach just outside the picture on the left. The park is on a peninsula.
We went over to the snack bar where the lady was preparing to shut down for the season. She gave us a free ice cream cone.